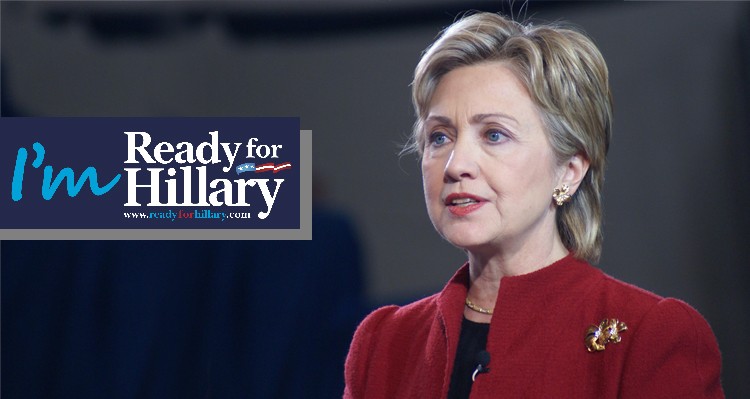 In 2013, my state of North Carolina passed an enormous 56-page voting bill. The bill was so huge, NC Governor Pat McCrory didn't even read the whole thing before he signed it, specifically the part that eliminated pre-registration program for 16 and 17 year olds. This opportunity, which passed with overwhelming bipartisan support, allowed teenagers in my state to fill out their registration when they got a driver's license or through education programs in their high schools and automatically be added to the voter rolls when they turned 18. In the three years it existed, the program registered over 160,000 teenagers, with party registrations being equally split among the two major parties and the majority of teenagers choosing to register as Independents.
For two years I have been speaking about pre-registration, writing about it, doing interviews about it, and trying to keep this issue in people's minds. It's easy for an issue like this to get buried underneath a whole lot of bigger issues and I've often felt somewhat alone in my fight to keep this issue on people's radar. That is, up until yesterday when this happened:
"Now what possible reason could there be to end pre-registration for 16- and 17-year-olds and eliminate voter outreach in high schools? We should be doing everything we can to get our young people more engaged in democracy, not less."
Hillary Clinton gave a speech at Texas Southern University on voting rights, and not only brought up the issue of the removal of pre-registration here in NC, but showed an immense depth of knowledge about the many causes that contribute to the disenfranchisement of young voters, the motivations behind them, and the importance of fixing them.
"…I would say it is a cruel irony—but no coincidence—that Millennials, the most diverse, tolerant, and inclusive generation in American history, are now facing so much exclusion."
 Hillary has a plan to remedy the injustice that was perpetrated on NC's young people and get more young people across the country registered to vote.
"…today I am calling for universal, automatic voter registration. Every citizen, every state in the Union. Everyone, every young man or young woman should be automatically registered to vote when they turn 18—unless they actively choose to opt out."

Citizens all over the country today are nodding in agreement. But that's not going to be enough to get this done.
"Now more than ever, we need our citizens to actually get out and vote for people who want to hear what is on their minds."

Here in my state, that means voting for people like Josh Stein who fought against the elimination of pre-registration and other provisions in the voter suppression bill aimed at disenfranchising young people and proves time and time again whether it's by reading our Tweets, comments, and emails, meeting with us, visiting our schools, or speaking out to keep us informed about the issues we care about, that he is listening and willing to work for NC's young people.
"We need more activists working to expose abuses, educate Americans about their rights, and hold authorities accountable for protecting them. Some of the worst provisions in recent laws have been blocked or delayed by tireless advocates raising the alarm and filing legal challenges. But they can't do it alone."
No, we can't do it alone. From my own speech in 2013 on the elimination of pre-registration in my state: "I'm going to do everything I can to get the opportunity for North Carolina's teenagers to pre-register back by the time I turn 16 in four years, but I can't do this alone. I need other young people to contact their lawmakers. I need other young people to talk to their friends and family about the issue. I need the adults who can vote to ask their representatives and candidates seeking office how they plan to encourage our young people to take an active part in our democracy."
This is still what we need. We have an opportunity at this moment to seize the momentum and demand a national conversation on the issue of automatic voter registration. We can't allow those who want to limit participation at the polls to control this conversation. We can't allow this conversation to depend on which candidate we plan to support in the primary or the general election. Creating a stronger nation by making it easier for young people to access the ballot and encouraging them to do so is a nonpartisan goal that will increase participation by young people from a variety of backgrounds and with a variety of ideas and opinions on the issues.
"We need more grassroots mobilization efforts like the Moral Monday movement in North Carolina to build momentum for reform."
Yes we do. And you can plan join a very special Moral Monday event on July 13th in Winston Salem, NC to coincide with the beginning of the trial of the case challenging the law that left so many of our citizens, including our young people, disenfranchised and discouraged. There will be teach-ins where you can share ideas and learn from others and a march in support of our voting rights.
"We owe it to our children and grandchildren to fight just as hard as those who came before us did. To march just as far. To organize just as well. To speak out just as loudly. And to vote, every chance we get for the kind of future we want."

It's time for all of us, young and old, no matter if we've voted in many elections or are too young to vote yet, to stand together and demand the reforms that encourage increased engagement and voter turnout among our nation's youth. One of the greatest feelings in the world is knowing you're not alone in what you're fighting for, and that feeling can motivate you to work even harder.
(Visited 12 times, 1 visits today)