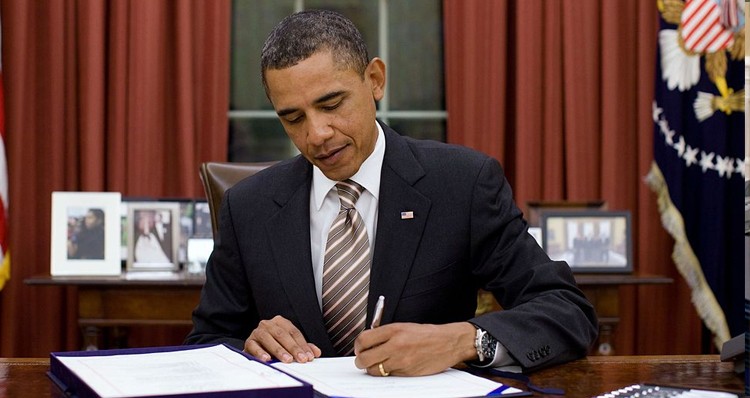 Two Reaganites are heaping praise on President Obama's record of success in his second term.
The media, both liberal and progressive have not been kind to President Obama since Democrats lost control of both the Senate and the House during the November mid-term elections. Many media outlets have declared Obama's presidency over and Obama himself a "lame duck walking." However, Obama 2.0 has emerged since the elections as being more powerful than ever and determined to push his agenda through, regardless of – or possibly with the assistance of – Congressional gridlock.
The administration enjoyed 80 major accomplishments in 2014 after vowing that it would be a year of action in his State of the Union Address delivered on January 28 of that year. During the speech the president promised that:
In the coming months, let's see where else we can make progress together. Let's make this a year of action. That's what most Americans want – for all of us in this chamber to focus on their lives, their hopes, their aspirations.
From surviving two Supreme Court challenges to his signature healthcare plan to his reversal of decades long policy towards Cuba and all points between, President Obama has accomplished what few – if any other – presidents have managed to do: have a second term that is more successful than his first.
And as Politico reports, Obama's second term record has not gone unnoticed by Republicans such as Kenneth Adelman, Ronald Reagan's arms control negotiator with the Soviet Union, who acknowledges that:
Obama may be singular as a president, not only because of his striking background. It may turn out that unlike virtually any other president, his second term is actually better than his first.
Presidential historian, speechwriter for the Republican Senator Bob Dole, and former director of the Ronald Reagan Presidential Library Richard Norton Smith say of the Obama presidency:
It's an unfinished chapter but he has already defied the second-term curse and the wisdom of just six months ago. 'What can a president do if he doesn't have either house of Congress?' Well, guess what, he can reverse a 50, 60-year-old policy toward Cuba. But, more than that, he can still, even without the traditional televised Oval Office version of the bully pulpit, to a large degree set the terms of the national debate.
The president's record speaks for itself with ten major accomplishments between the 2014 midterm elections and the end of the year. 2015 has seen Supreme Court opinions upholding the Affordable Care Act, marriage equality for all Americans, and embracing a broad interpretation of discrimination claims allowed under the landmark Fair Housing Act. The year has also seen the opening of the normalization of relations with Cuba, passage of the controversial TPP, and the recent international agreement to curtail Iran's nuclear weapons program.
As Politico puts it, "Obama is on a policy and political roll that would have seemed unimaginable to many in Washington only a few months ago," adding that:
Rallying his cabinet in January in the wake of the Democratic Party's decisive defeat in last fall's midterm elections, Obama himself maintained, "Interesting stuff happens in the fourth quarter." This president has always been something of a clutch player, but his command of recent events—from his soaring eulogy for the victims of the Charleston church massacre, to his commutation of more sentences for non-violent criminal offenders than any president since Franklin Roosevelt—goes a good way toward proving the prescience of his words.
It will be interesting to see what the next year-and-a-half brings.
(Visited 61 times, 1 visits today)