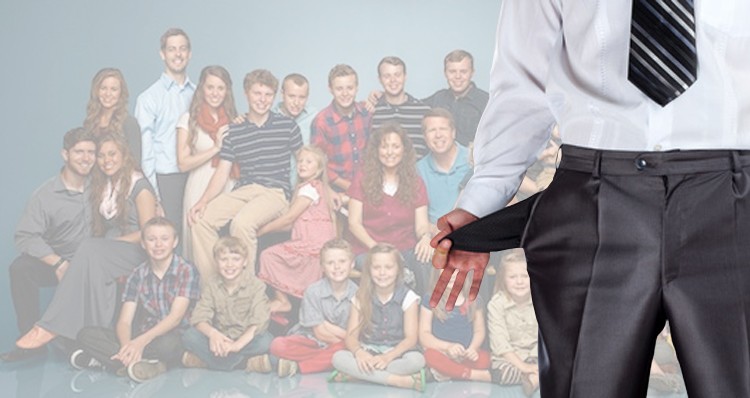 The Duggars might be broke according to a report by OK! Magazine.
The  Stars of the recently cancelled "19 Kids And Counting" series are reportedly losing "their $45,000-per-episode paychecks along with endorsement deals, sponsorships, speaking engagements and royalties, which could amount to a '$25 million or more a year' loss in total," according to OK! Magazine.
Reports claim Jim Bob and Michelle have a home in foreclosure, and now, the shameless Duggars are reportedly begging their fans for money.

The ultra-Christian clan's official YouTube channel, Duggar Studios, has a new ad asking for fans and supporters to contribute funds.

Why? So the kids can create "fresh quality content" on their site.

"Every contribution is helpful, big or small," the ad says.
As RadarOnline reports, the simple videos are only uploaded every few months and don't require more than a nominal budget. However, the family has a history of pandering to their fan base for money such as "[d]aughter Jill, 23, and husband Deryck Dillard, 26, recently faced criticism when they asked fans for financial donations for their first long-term mission trip— but refused to divulge details on how the money would be spent."
(Visited 75 times, 1 visits today)