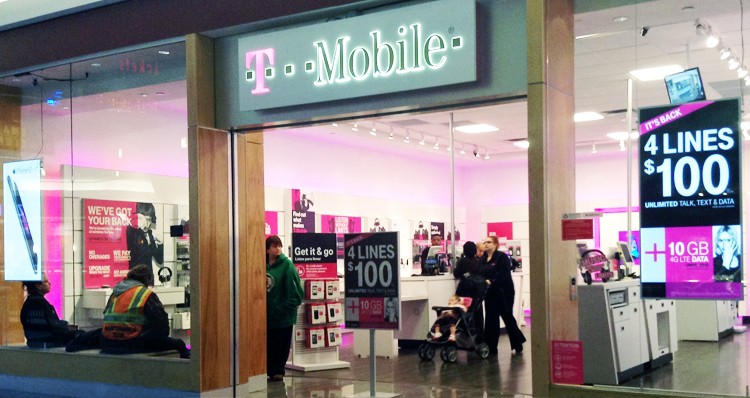 T-Mobile has stepped forward to release numbers on the data it submitted to the NSA to comply with investigation requests. T-Mobile received more requests than any of the four major U.S. wireless carriers – even though T-Mobile is the fourth largest carrier. The transparency report details approximately 351,940 government requests for user data in 2014 alone.
T-Mobile is not required to release this information, but has done so in an effort to repair a damaged public image following the Edward Snowden leak. This is the first time that T-Mobile has released a report of this nature, due to increasing pressure from civil liberties groups.
2014 T-Mobile Data Requests

Subpoenas (criminal and civil) 177,549

Court Orders (excluding orders for wiretaps, pen register/trap and trace) 34,913

Warrants/Search Warrants 17,316

Pen Register/Trap and Trace Orders 9,916

Wiretap Orders 3,087

National Security Requests (NSLs and Foreign Intelligence Surveillance Orders Combined)** 2000 – 2250
The report details a 10.8% increase in requests for customer information compared to 2013 data. In 2013, T-Mobile saw a 7% increase in requests over 2012. Though T-Mobile is roughly half the size of competitors AT&T and Verizon, it received almost a hundred thousand more requests in 2014. AT&T saw 263,755 requests, Verizon received 287,559 requests, and Sprint detailed 308,937 requests for user data.
T-Mobile's report followed a similar report from Amazon, which was the last major tech company in the Fortune 500 to release a report of this type. The NSA 'section 215' bulk-collection program expired with the Patriot Act in June, but has since received a five month extension under the renamed "Freedom Act." In November, the NSA will be required to narrow data collection down to an as-needed basis, and requests must be approved by the FISA court.
(Visited 102 times, 1 visits today)