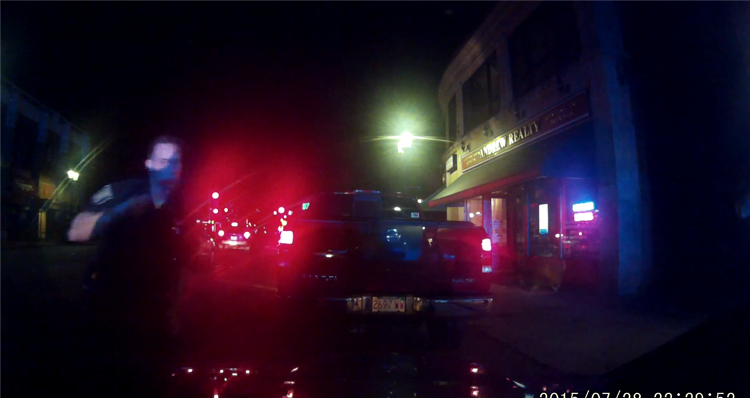 A Massachusetts police detective was placed on administrative leave on Monday after a driver posted a dash camera video on YouTube of the detective yelling at the driver and threatening him after a traffic stop late Sunday night.
WCVB out of Boston reported that the Medford police officer in the video has been identified as Detective Stephen Lebert, "who was off-duty when he stopped the driver who had made a wrong turn."
Medford Police Chief Leo Sacco told WCVB 5 Investigates: "I am troubled by what I have seen on the video," adding: "I was upset to see one of my officers involved in this kind of activity."
The video was accompanied by the following description:
Driving home today I got lost and made a wrong turn. In an unfamiliar area I drove slowly but made the mistake of not seeing a poorly marked one way. I stopped midway through entering it when I realized I screwed up and fortunately there were no close calls or potential accidents. Only a single oncoming car (not the medford cop/detective in the video, he was on the other side) that had fully stopped before the road seeing my stupid mistake. After I stopped and realized it was too late I just continued out of the way and back onto the correct road in front of me. This man starts tailgating me and puts his high beams on in his Red Chevy Silverado pick up truck. He then yells how I'm an asshole and that he is going to hurt me, and well the rest is in the video.

The date is incorrect as my dashcam apparently was set wrong. I very rarely ever need to pull videos off of it over the period of time I've owned it and just didn't notice the date mistake. The time however is right.

I also never gave my address to him, he found it by running my plates/license so him saying I'm not registered is false. I have had that info updated since I moved.
You can watch the clip, below:
(Visited 88 times, 1 visits today)