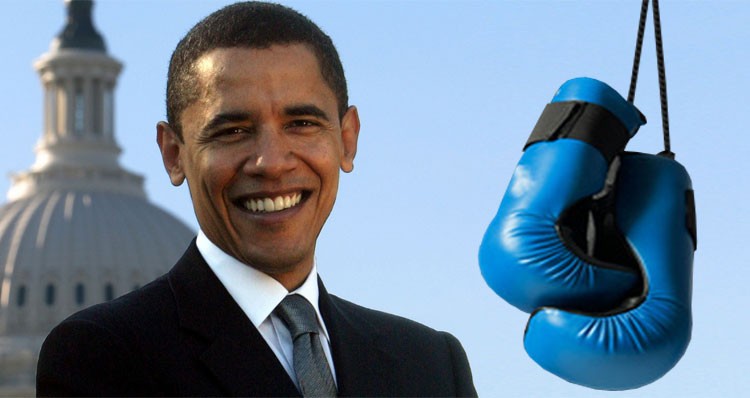 Riding high over the mid-term elections, then faced with the reality of what appears to be another "do-nothing" session of Congress – conservatives were dealt 5 knockout blows over the course of the last eight days.
THURSDAY, June 25, 2015:
1) First came the Supreme Court decision in King v. Burwell, "negating a far-right challenge that might have destroyed the Affordable Care Act."
2) That same day the Supremes saved the federal Fair Housing Act, which prohibits discrimination in the sale or rental of housing, rendering their decision in Texas Department of Housing and Community Affairs v. Inclusive Communities Project. At its core, the case was "an attempt by the state of Texas to radically scale back the scope of the federal Fair Housing Act," and along with the ruling in King v. Burwell created "discussion [regarding] whether the Court is in some way drifting to the left." Attorney General Loretta Lynch said the Justice Department will make use of this ruling in the future, noting in an official statement that:
Bolstered by this important ruling, the Department of Justice will continue to vigorously enforce the Fair Housing Act with every tool at its disposal — including challenges based on unfair and unacceptable discriminatory effects.
FRIDAY, June 26, 2015:
3) Next there was the Supreme Court decision in Obergefell v. Hodges. "After months of hearing from conservatives and fundamentalists about how they were going to secede, leave the country, or burn themselves in effigy over same-sex marriage, the day finally arrived" – and the court's decision brought marriage equality to all fifty states. In that landmark case, the court held that the recognition and provision of same-sex marriage is a fundamental right guaranteed by the Equal Protection Clause of the Fourteenth Amendment to the United States Constitution.
TUESDAY, June 30, 2015:
4) CNN reports that "after months of stagnant approval ratings, a new CNN/ORC poll finds that for the first time in more than two years, 50% of Americans approve of the way Obama is handling the presidency. And his overall ratings are bolstered by increasingly positive reviews of his treatment of race relations and the economy." This was up from his approval rating of 45% in May, and "Obama's approval rating for handling the economy has also climbed, 52% approve in the new poll, compared with 46% who approved in the May survey."
THURSDAY, July 2, 2015:
5) The Associated Press reports that "U.S. unemployment fell to a seven-year low of 5.3 percent and employers hired at a solid pace in June," but also notes that wages remain flat.
According to a report by the Labor Department, the economy gained 223,000 jobs last month, the lowest jobless rate since April 2008 when it reached 5 percent. Unemployed "soared to 10 percent in late 2009 after the recession had done its worst" according to the AP report.
(Visited 22 times, 1 visits today)