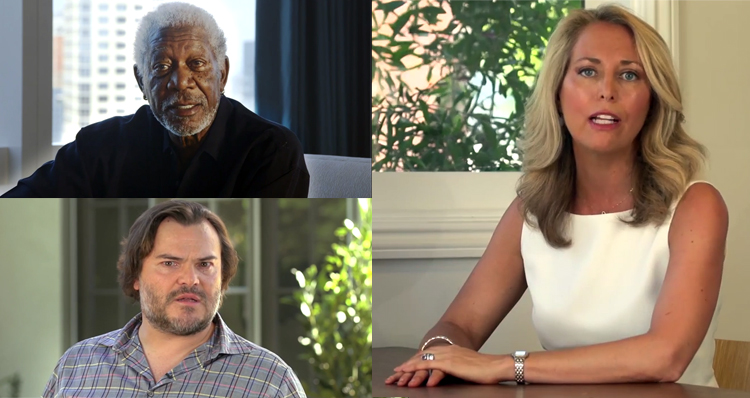 What do Jack Black, Morgan Freeman, Natasha Lyonne, Farshad Farahat, Valerie Plame, Queen Noor of Jordan and Ambassador Thomas Pickering all have in common? They all want you to call Congress to support the #IranDeal.
Global Zero, "the international movement for the elimination of all nuclear weapons worldwide," released a public service announcement on Tuesday calling on Americans to support the Joint Comprehensive Plan of Action (JCPOA) otherwise known as the Iran nuclear agreement which was signed in Vienna on 14 July 2015 between Iran and the five permanent members of the United Nations Security Council: China, France, Russia, United Kingdom, United States, plus Germany and the European Union. The agreement is a comprehensive agreement on the nuclear program of Iran.
As expected, Republicans lined up against the deal. Senate Majority Leader Mitch McConnell opposed the agreement, saying "The comprehensive nuclear agreement announced today appears to further the flawed elements of April's interim agreement because the Obama Administration approached these talks from a flawed perspective: reaching the best deal acceptable to Iran, rather than actually advancing our national goal of ending Iran's nuclear program." Senate Armed Services Committee Chairman John McCain pledged to hold hearings on the deal saying he is "totally opposed to" the agreement. Senate Foreign Relations Committee chairman Bob Corker also opposed the deal, saying that he believed that the West had conceded too much. Speaker of the House John Boehner called the agreement "a bad deal."
And as one might have guessed, the Republican presidential hopefuls uniformly condemned the deal.
Liberals Unite supports the efforts by Global Zero and others to pressure Congress to support the deal.
Call 844-338-5149 (toll free) and tell Congress to support diplomacy with Iran.
#DiplomacyNotWar #GOPLovesWar #GOPWantsWar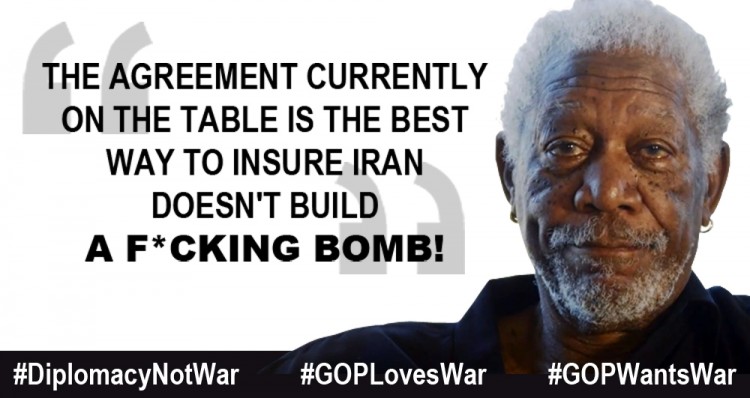 (Visited 8 times, 1 visits today)