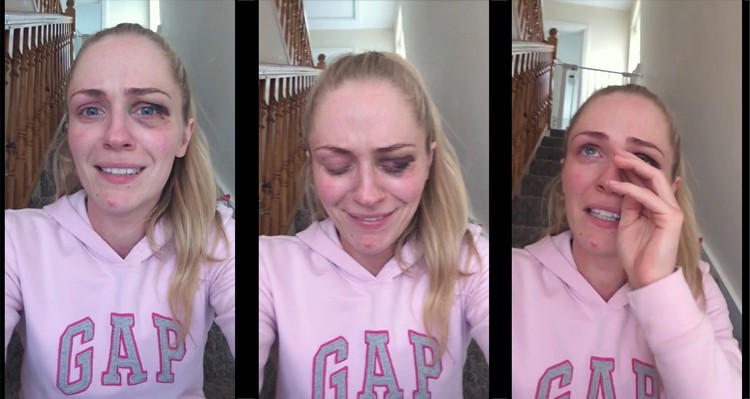 Emma is a 26-year-old single mother of two from Ireland. She shares her story of abuse on YouTube and explains how the man she fell in love with cheated on her. When she found out and confronted him, he punched her in the face.
In her YouTube clip, entitled "Raising a hand to a woman is not the answer, stand up for what is right. #strong #independent #mammy," she writes:
Hi guys my name is Emma I'm 26 from Ireland I'm a single mother of two, I run a business from home around my children, I'm a firm believer in standing up for what is right, if you or anyone you know can relate to my story get in touch ❤️
Emma also detailed how she was made out to be paranoid for her suspicions and was told her insecurities will kill her.
After suffering more than one such instance of abuse, Emma has finally realized it's not okay, and she decided to talk about it on social media in the hopes her story will help other women who are dealing with the same kind of violence.
She urges women who are in abusive relationships to get out and to seek help from family and friends.
If you or someone you know needs help, a great source is The National Domestic Violence Hotline. Their "highly-trained advocates are available 24/7 to talk confidentially with anyone experiencing domestic violence, seeking resources or information, or questioning unhealthy aspects of their relationship."
Like Kimberley A. Johnson on Facebook HERE or follow her HERE.
(Visited 12 times, 1 visits today)