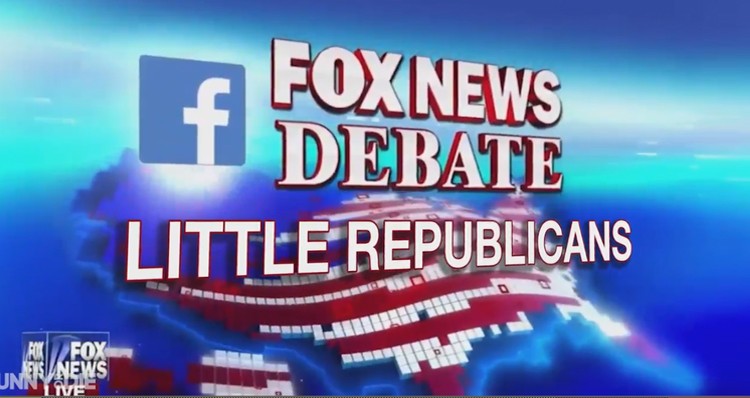 We already think that the GOP debate on FOX was like watching a bunch of children have on air tantrums, so why not have children actually do the debate?
That's exactly what FunnyorDie when they put together a satire of the FOX debate for our viewing enjoyment and it resulted in the very same level of professionalism and sophistication that the actual candidates displayed.
The kids in the video are reciting actual lines used by the candidates on stage that night, which when uttered by children is not only hilarious but shines an uncomfortable light on just how ridiculous the GOP's rabid clown car really is.
Here's the video and don't forget to check out the hair on these kids.
And don't forget the trump highlights.
Check them out, below:
(Visited 750 times, 1 visits today)