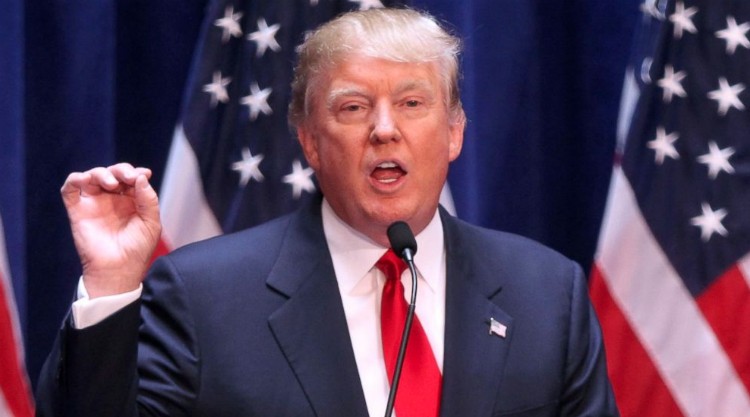 It is official. CNN is in love with Donald Trump. How else to describe what seems to be all Trump all the time?
On Sunday, the cable news network informed us that Trump made an announcement he would soon be making an announcement about a third party run. When is the announcement that an announcement will be forthcoming even remotely construed as news?
The day before, CNN ran a story about Trump not wanting to run attack ads (he'd rather bloviate on camera himself) and reported the candidate's statement that he hasn't felt the need to run ads, since he's always in the news. They even included this statement from the real estate mogul turned reality star turned presidential candidate: "Saving a lot of money. I can't (run ads) when it is all news, all the time, all Trump, all the time, on CNN, right?"
CNN isn't the only "news" organization to bow down to the Trumpster. Liberal MSNBC actually had a Breaking News story about a woman from the audience pulling Trump's hair to prove it's real and not a toupee. This is breaking news?
Even local news channels give the lion's share of coverage to Donald Trump and maybe – just maybe, if it's a slow news day and they need filler – throw a crumb to other candidates. It's as if no one else is running.
It would be amusing if it weren't so appalling. This is supposed to be about electing the next president of the United States. Instead of a serious conversation about the issues that affect us all, we are treated to Trump on a daily basis telling us how much people love him. The Hispanic people (particularly those from Mexico) he has vilified? They love him. When Fox News host Megyn Kelly noted he described women he doesn't like as fat pigs, dogs, slobs and disgusting animals, Trump went on the attack and, after hurling insults at the female anchor, retweeted a tweet from a supporter labeling Kelly as a bimbo. But ask Trump and he'll tell you women love him. He's also fond of telling us how rich he is, how smart he is, how successful he is. He doesn't want to talk about his four bankruptcies and the people put out of work because of them. But if asked, I'm certain he would tell us those workers love him, too.
There was a time in this country when people could trust the media to provide unbiased, accurate information dealing with the important issues of the day. Now, it seems, we are subjected to a never-ending torrent of nonsense from a so-called candidate who talks about deporting 11 million people, including natural born citizens of the United States, because their parentage doesn't measure up. He talks about taking China and Mexico to task when he has clothing lines manufactured in both countries. Sometimes, he just rambles on about nothing at all, and his supporters hang onto every word like he's making biblical pronouncements.
Donald Trump is a man (and I use that term loosely) who is all talk and no substance. And yet, this is the "candidate" who has captured the attention of the news media for no other reason than ratings. That's all it is. Ratings. What a sorry state of affairs that a presidential election has been reduced to ratings.
Where are the reporters like Edward R. Murrow, Chet Huntley and David Brinkley when you need them? They are a breed that no longer exists and we are the poorer for it.
Follow Ann Werner on Facebook and Twitter
Matthew Crowley is an experienced Virginia criminal lawyer. Read more about Mr. Crowley's experience and criminal defense practice by visiting his Google profile here.
(Visited 18 times, 1 visits today)