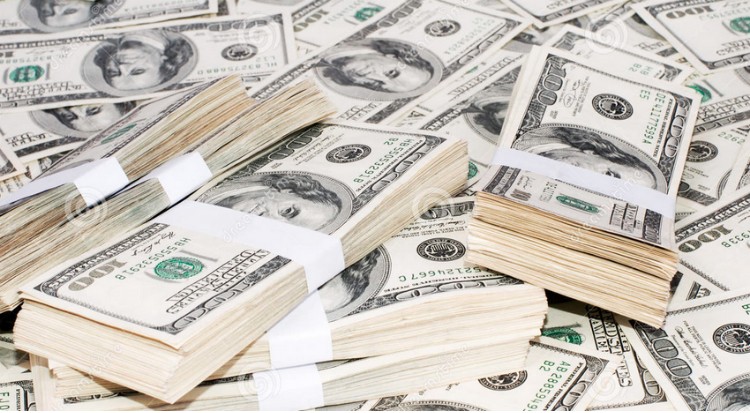 Mountains of money are pouring into the presidential race, and it's barely off the ground. Most of the nearly $400 million contributed in the first half of 2015 is going to super PACS rather than to the individual candidates, who are constrained by law to accepting a maximum of $2,700 from individual donors. Those super PACs then use that money to promote the candidate by paying for advertising, travel and polling. Those are all things that were once paid for by the candidates themselves. No more. With the Citizens United decision, super PACS have become, as the New York Times puts it, "de facto campaign arms."
Republicans are, by and large, the recipients of a larger portion of that money, with more than half going to Republican candidates from about 130 families.
Think about that. 130 families have inserted hundreds of millions of dollars into a race to further their own agendas.
Chart Westcott, a Dallas private equity donor, puts it another way. "In the donor world, it is primarily a love of economic freedom. That's the biggest drive for most donors – more prosperity for the country as a whole, as well as for themselves."
Westcott is backing Wisconsin Governor Scott Walker and has contributed $200,000 to Unintimidated PAC. Of the $20 million raised by Walker's super PAC, at least $13.5 million has been contributed by just four donors.
Conservative Solutions PAC, backing Senator Marco Rubio, has raised $16 million, $12.5 million of which came from four donors.
Several super PACS backing Senator Ted Cruz have raked in $37 million, with almost all of it coming from three families.
Jeb Bush is the Big Kahuna, with $103 million in the coffers. Some of that money has come from thousands of small donors but most of it has been contributed by 26 donors.
Chris Christie's super PAC, America Leads, got the largest single contribution from a Boston donor who's looking to build a $4 billion resort/casino in New Jersey.
Republicans aren't the only ones getting hefty sums from super PACS. Hillary Clinton's Priorities USA collected $15 million, with the greater portion of that coming from 9 donors who contributed $1 million each. However, most of the money in the Clinton campaign was raised by the candidate – about 70 percent.
Looking at the breakdown of who has how much and where it came from is illuminating. Even the least political savvy among us knows that when someone hands you a big wad of money, they want something back for it.
Interestingly, Bernie Sanders and Ben Carson have each received more than 80 percent of their political donations from people contributing $200 or less.
Michael J. Malbin, president of the Campaign Finance Institute, an organization that tracks campaign contributions, posed this observation: "The question is whether we are in a new Gilded Age or well beyond it – to a Platinum Age."
Indeed. So the followup question is: Once the election is over and the American electorate has spoken, who and what interests will the winner serve? The people who voted them in? Or their wealthy donors? In this election season, it is something to consider at length.
Follow Ann Werner on Facebook and Twitter
With contributions from Karin Porter
(Visited 8 times, 1 visits today)