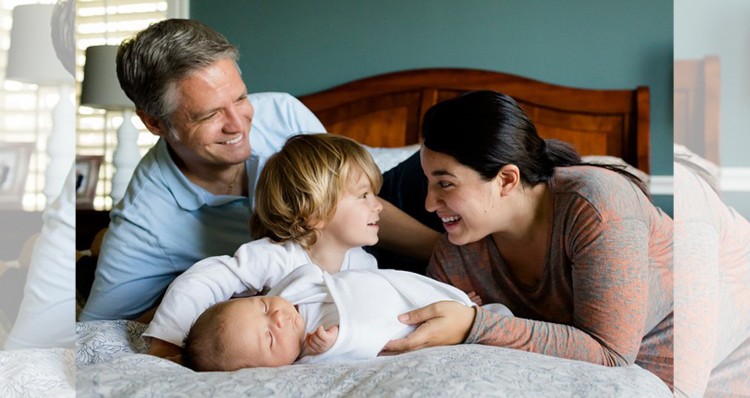 Netflix is joining other American companies that understand one simple thing: When employees have kids, it's best to let them parent for a while, rather than force them back to work immediately — either through policy or because they need a paycheck.
The paid leave — up to one year for both moms and dads — is very flexible, and allows new parents to come back when they want to within that year, on a full-time or part-time basis. Even better, this is paid leave, so parents can worry about the new life in their house rather than losing their house. Also, the new policy applies to adopted children as well.
This is a win/win for Netflix and for its workers. The announcement, posted on the Netflix blog on August 4, 2015 and written by Tawni Cranz, the Netflix Chied Talent Officer, ends with these words:
Netflix's continued success hinges on us competing for and keeping the most talented individuals in their field. Experience shows people perform better at work when they're not worrying about home. This new policy, combined with our unlimited time off, allows employees to be supported during the changes in their lives and return to work more focused and dedicated.
And, sorry/not sorry for ending this on a bit of a downer … take a look at what paid maternity leave looks like around the world when you consider laws on the books for each country. Guess what, Americans? We're screwed — a big, fat ZERO for us. Image from Think Progress.
And here's another great article on why paid parental leave for new dads is just as valuable as for new moms. Netflix realizes that — in that same blog post referenced above, it's clear that this is all about retaining good employees. Meanwhile, I feel just a little better about paying for that monthly Netflix subscription.
(Visited 17 times, 1 visits today)