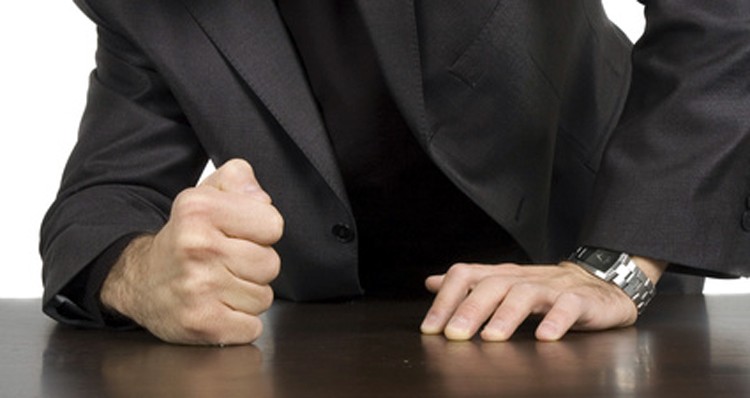 Beginning in 2017, the general public will be able to see just how disproportionate earning levels are within major U.S. companies.
Mother Jones reported that by a 3-2 vote on Wednesday, "the Securities and Exchange Commission finalized a long delayed rule that will force all publicly traded companies to publish a ratio between the amount it pays its CEO and the median salary at the company."
Jim Lardner, a spokesperson for the liberal coalition Americans for Financial Reform, said in a statement Wednesday that "after too much delay, the Securities and Exchange Commission did the right thing today, voting to finalize rules that will require public corporations to report the ratio between their CEO's pay and that of their median employee as required by the Dodd Frank act signed into law just over five years ago."
Lardner added:
Out-of-control compensation played a conspicuous part in the cycle of reckless lending, opaque securitizing and systematic offloading of responsibility that led to the financial and economic meltdown of 2008. Runaway pay, repeated studies have shown, inhibits teamwork, reduces employee morale and productivity, and encourages executives to make dangerous short-term bets. The SEC heard from hundreds of thousands of people about this rulemaking; the messages and comments were overwhelmingly positive, and rightly so: In the financial sector and across the economy, investors and the public deserve more information about pay practices. This rule will give them an important new set of data points.

The SEC and other financial regulators still have work to do on compensation. Now that the SEC has met this requirement, it is past time for regulators to move ahead on a strong rule implementing section 956, which prohibits compensation for executives at big banks that encourages excessive risk taking, putting the public at risk.
The Securities and Exchange Commission issued a press release detailing the rule, noting that
The Securities and Exchange Commission today adopted a final rule that requires a public company to disclose the ratio of the compensation of its chief executive officer (CEO) to the median compensation of its employees.  The new rule, mandated by the Dodd-Frank Wall Street Reform and Consumer Protection Act, provides companies with flexibility in calculating this pay ratio, and helps inform shareholders when voting on "say on pay."
Mother Jones elaborated, reporting that "Democrats slipped in this provision as a means to try to publicly shame companies that reward CEOs with overly lavish compensation, but liberals and consumer advocates had grown increasingly frustrated with the delays in getting this rule in place."
Several Democratic senators, including Elizabeth Warren, have urged the SEC to hurry up on the rule, and Democratic presidential hopeful Hillary Clinton weighed in on the matter in a speech two weeks ago, stating:
There is no excuse for taking five years to get this done. Workers have a right to know whether executive pay at their company has gotten out of balance—and so does the public.
(Visited 17 times, 1 visits today)