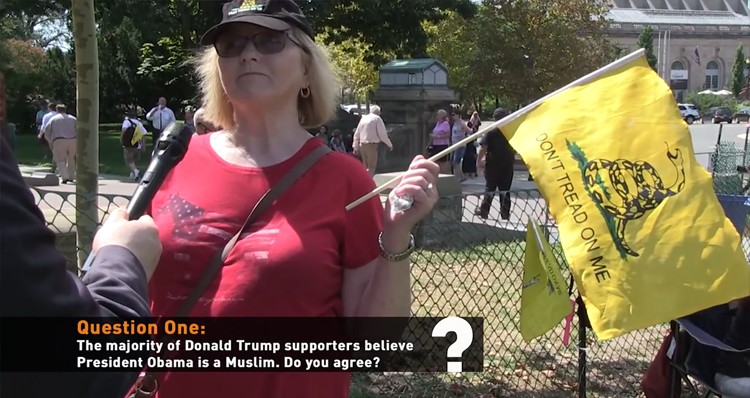 Tea Party bigots and religious fanatics flocked to a pro-war rally hosted by the Tea Party Patriots earlier in September.
The anti-Iran event was held on the West Lawn of the United States Capitol and featured about fifty prominent Conservative and Tea Party speakers to include the likes of Tea Party favorites Sarah Palin and Glenn Beck.
U.S. Representatives Louis Gohmert (R-TX) and Steve King (R-IA) were on hand as well as Republican presidential hopefuls Donald Trump and Ted Cruz, and – as one might expect – the crowd was filled with the usual ill-informed racists and religious zealots.
The Council on American Islamic Relations (CAIR) was also in attendance to survey Islamophobia at the event, asking members of the crowd two questions in front of a camera:
Question One: The majority of Donald Trump supporters believe President Obama is a Muslim. Do you agree?
Question Two: What message do you have for the American Muslim community?
You can watch attendees giving their answers in the video below, and pay attention – seriously, these people are scary and they vote!
(Visited 51 times, 1 visits today)