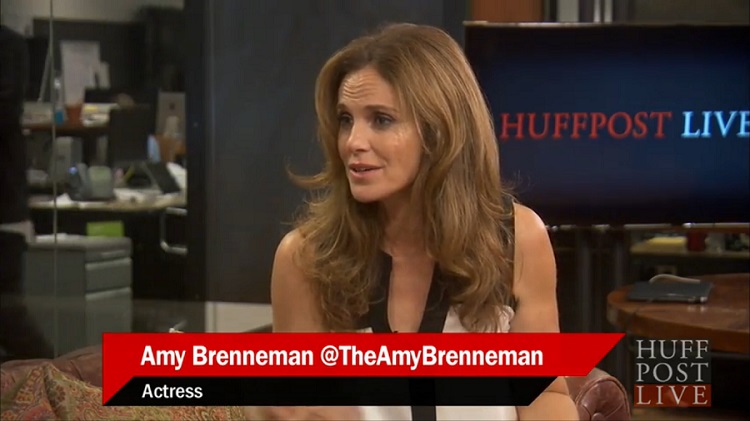 Actress Amy Brenneman had an abortion when she was 21. Thirty years later, she is extremely disappointed with the negative stigma that still exists surrounding a woman's right to choose.
She appeared on HuffPost Live to discuss her role in the HBO series "The Leftovers" and told host Alyona Minkovski that it isn't acceptable for abortion to be continually "demonized" despite being "the law of the land."
In 2006, Brenneman signed a Ms. Magazine petition with 5,000 women who proudly declared "We Had Abortions."
"When I was 21, I terminated a pregnancy and was so grateful, and it was not a bad experience, and I had a sweet boyfriend and a sweet doctor," Brenneman said.
She added, "I thought, 'Oh my God. The fact that 20 years later, it would be worse? Going backwards — it's insane to me.'"
Brenneman noted that she agreed with a viral Facebook post comparing the purchase of guns to obtaining an abortion:
"I saw something on Facebook [that said], 'How about every time somebody wants to buy a gun, we put them through what we are talking about putting women through with having an abortion?' So it's like, Are you really sure? Are you really sure? Watch the short film on what could happen if you get a gun. It's like, come on."
Brenneman's thoughts echo the thoughts of millions of Americans who are witnessing an unprecedented attack on women's reproductive rights and the right's obsession with defunding Planned Parenthood.
Like Kimberley A. Johnson on Facebook HERE or follow her HERE
A quick shoutout to Maryland attorney  Kerri Castellini. Check out her profile here.
<iframe
(Visited 60 times, 1 visits today)