And so now for some good news….
Sometimes it seems that we, as Liberals, are always hearing news about extreme right wing companies where we should not spend our money. But how about these six companies who have decided to put their employees over profits by deciding to close for business on Thanksgiving?
The truth is that there are millions of businesses in this country who are constantly vying for your patronage. And wouldn't it be nice to know that you are contributing to those who will use your hard earned dollars to fight for the right of their workers?
The Labor 411 Foundation is monitoring store closures for Thanksgiving this year and provided the following list of six companies that have formally announced  that they are closing for Thanksgiving. Let's hope some other companies join them.
It used to be a given that stores would close on Thanksgiving Day – one of the most celebrated holidays in the country. In recent years, however, some stores have decided to put profits over people, requiring that employees work that day. But more and more stores are refusing to open on the holiday and instead are giving their workers a much-need break.
For those unfamiliar with the Labor 411 Foundation, they are a non-profit "union of workers in the hotel, gaming, food service, manufacturing, textile, laundry, and airport industries throughout the U.S. and Canada.
Below is their list of stores: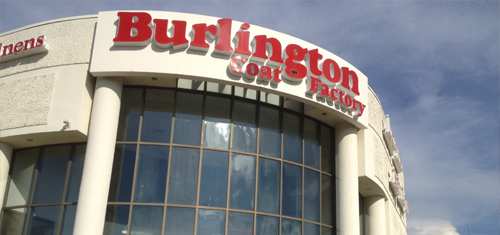 Burlington Coat Factory
Burlington has partnered with charitable organizations for several years such as the Leukemia and Lymphoma Society's Light the Night campaign. In 2006, Burlington launched the Warm Coats and Warm Hearts Drive to collect coat donations for those in need. Since the program's inception, over 1.2 million coats have been collected and distributed. In 2012, the company began partnering with WomenHeart: The National Coalition for Women with Heart Disease to promote women's heart health education as well as providing blood pressure tests and Body Mass Index (BMI) tests and education about women's heart disease.
As their website notes, "Burlington is proud to be the #1 National Corporate Partner and Honored Friend of The Leukemia & Lymphoma Society's (LLS) Light the Night Walk ®. Over the 12 year partnership, Burlington has donated more than $22 million to LLS in their fight against blood cancers."
Additionally, Burlington Gives Back' is a program dedicated to donating new sample merchandise to local philanthropic organizations in communities surrounding [their] stores." Burlington also provides funding and support for natural disaster relief through agencies such as American Red Cross, Salvation Army, Donorschoose.org or K.I.D.S/Fashion Delivers.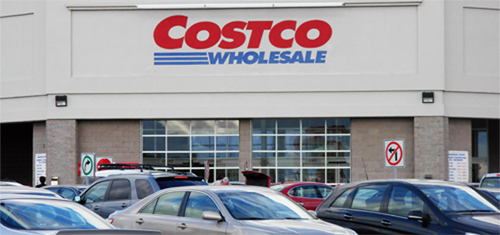 Costco
As we pointed out in our article about "10 Great Progressive Companies Where We SHOULD Spend Our Money," Costco is a company that actually believes in paying their employees a real living wage with great benefits. They literally pay their workers nearly 50% more than their rival, Sams Club. In addition they run this company based on principles of equal rights. Costco is also a major donor to the Democratic Party. 99% of their donations go directly to Liberal causes and candidates. It's no wonder that people love to refer to Costco as the "anti-Walmart."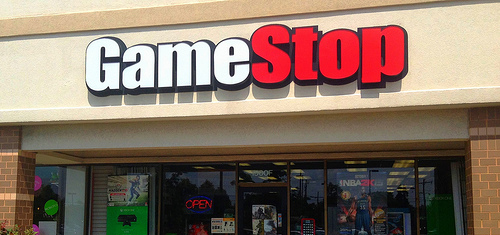 GameStop
In 2012 GameStop "announced the creation of The Gamer Fund. The Gamer Fund has been established to provide temporary relief and meet the basic needs of GameStop associates who are facing hardships from tragic and isolated events." According to a company press release, "This employee-sponsored charitable organization provides financial grants to assist with short-term needs due to an unforeseen emergency or hardship. These events can include, but are not limited to, the loss of a home due to fire, a death of a loved one or a natural disaster."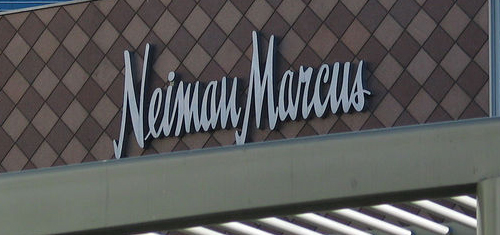 Neiman Marcus
In 2013 Neiman Marcus created a national umbrella philanthropy program for all its stores called The Heart of Neiman Marcus. According to their website, the company "refined" their focus at that time, and "began to target [their] social investments toward organizations that provide enriching art education and experiences to youth… because ART changes lives."
Noting that "Research has proven that students who receive arts in their curriculum tend to matriculate and graduate at higher rates, score higher on the SAT, and become more creative problem solvers and engaged civic leaders," Neiman Marcus adds that: "By 2017, 70% of our charitable giving will be directed to nonprofit organizations that specifically provide youth art education. The remaining 30% will continue to fund other critical programs and services."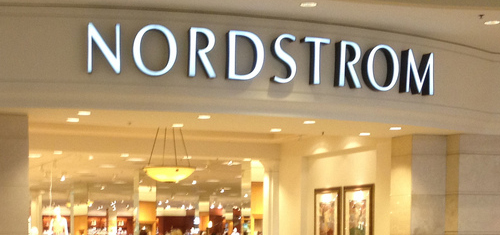 Nordstrom
Nordstrom provides grants to non-profits and awards 80 scholarships to students in the United States and Puerto Rico and 10 to Canada in the amount of $10K as part of their program to support local communities, publishing an annual report detailing their corporate sharing programs. They also have several environmental programs with a heavy emphasis on recycling.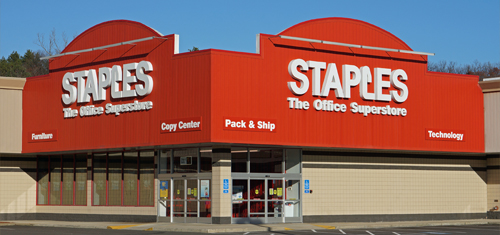 Staples
In 2002, the company started the Staples Foundation for Learning, providing "educational and job skill opportunities to all people, with a special emphasis on disadvantaged youth." According to the company website: "Since its inception in 2002, Staples Foundation has contributed to thousands of national and local charities geared toward improving children's education. We take great pride in being able to give back to the communities where our associates and customers work and live, and are always looking for ways to create a positive impact."
The company also supports youth groups and education and works as a partner of Boys & Girls Clubs of America, Ashoka, Earth Force, Initiative for a Competitive Inner City, Hispanic Heritage Foundation and through Staples, ReadBoston.
(Visited 27 times, 1 visits today)