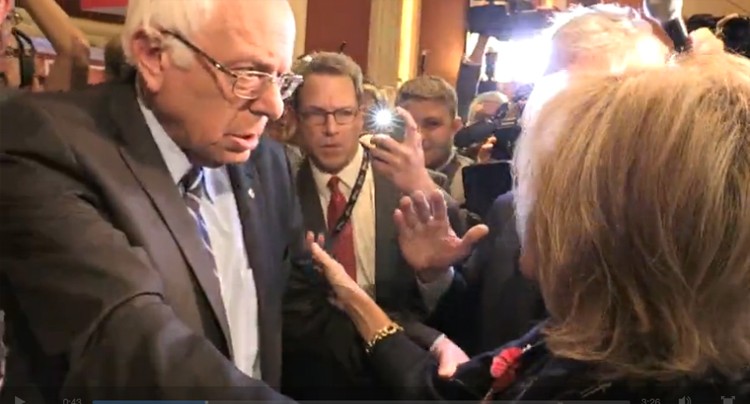 In the aftermath of last night's Democratic debate, Bernie Sanders was captured on video coming to the rescue of MSNBC's Andrea Mitchell.
Mitchell was surrounded by a crowd of news camera operators and reporters when she reportedly lost her footing.
Yahoo News reports that: "The incident occurred in a hallway just outside the spin room at the Wynn Las Vegas, where candidates and their surrogates spoke to the press following the Democratic presidential debate."
Ironically enough, Sanders also rescued his main opponent in the race for the Democratic presidential nomination, Hillary Clinton, during the debate when he stood up for her after she was cornered by questions regarding her emails.
You can watch Senator Sanders in action with Andrea Mitchell in the clip, below:
And here's a second clip of it from a different source:
(Visited 120 times, 1 visits today)