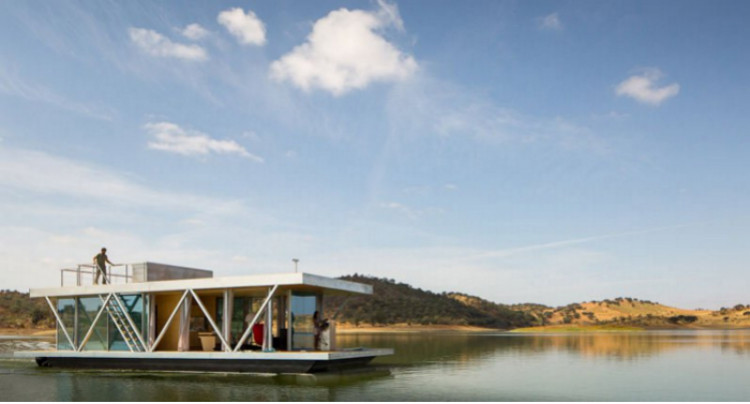 Tiny home enthusiasts, and even those who aren't enamored of limited space living, might find this self-sustaining floating home something to think about.
Floatwing is a new innovation created by Friday, a Portuguese engineering company, and it's a great way to get away from your daily life and enjoy a relaxing off-the-grid vacation on the water. A modular design, storing and shipping is made simple and it can be shipped to just about anywhere in the world.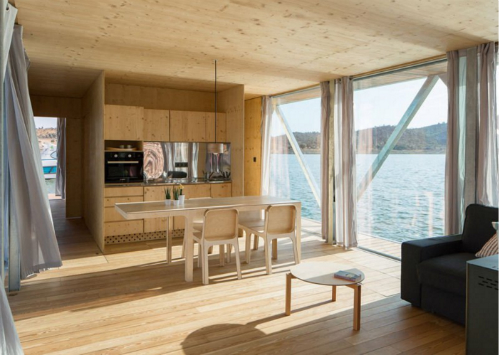 This floating home away from home uses two small outboard motors that move it at the markedly not-a-rat-race speed of 3.5 mph. But when you're on vacation and looking to relax, that's just about the speed you want to be going.
Built from environmentally friendly materials, Floatwing covers 80 percent of its energy needs using renewable sources, mainly solar. It can generate up to 100 percent of its annual energy demand in about six months. Fully charged it is completely self-sufficient for at least a week, and that includes the energy needed to power the onboard appliances.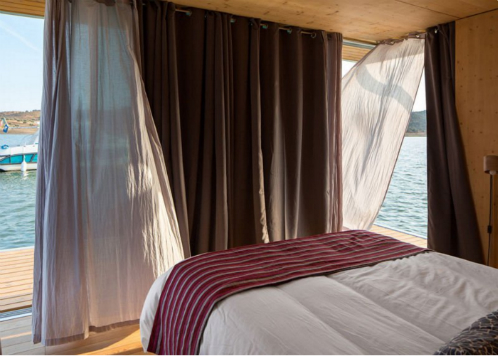 There are four different levels to choose from. The top of the line is powered by solar and photovoltaic panels and includes an advanced wastewater system. The layout of the floating home can also be customized. The width is fixed at 20 feet but the length can be stretched from 33 feet to 59 feet and the interior can be configured between 301 square feet and 560 square feet and comes equipped with up to three bedrooms and two baths.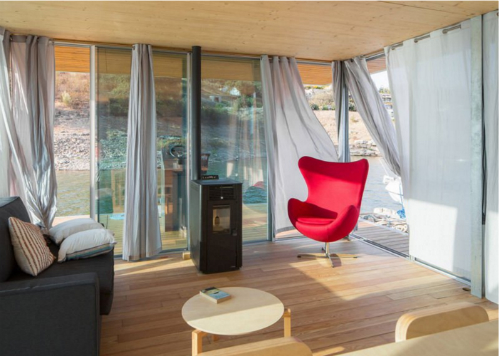 But wait! That's not all! There's a fully equipped kitchen, air conditioning, a wine cellar and a barbecue on the upper level. Not just for warm weather, there is also a heat pump and AC generator and a pellet stove. So you can take a winter cruise and stay snug and warm inside your floating tiny vacation home.
How cool is that?
Photo credit: Friday
Ann Werner is the author of thrillers and other things. Visit her at Ann Werner on the Web
Follow Ann Werner on Facebook and Twitter
(Visited 12 times, 1 visits today)