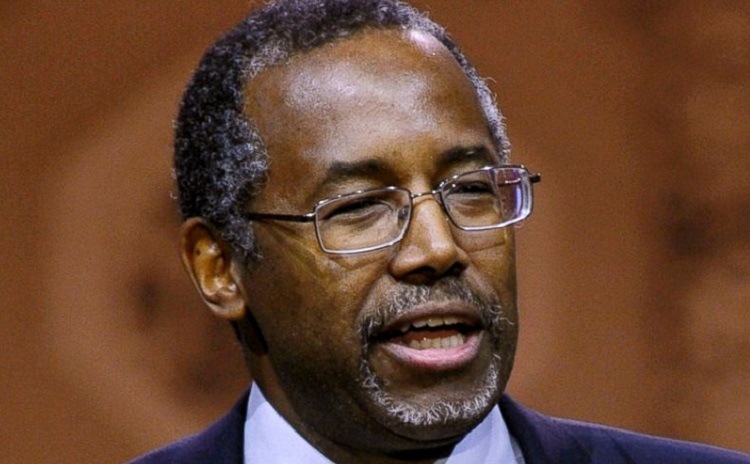 More head-scratching hypocrisy from Dr. Ben Carson as he hires a former federal judge with a racist past to serve as his Mississippi state chair.
Ben Carson is the only African-American Republican running for POTUS, and he also happens to be the current 2016 front-runner. Friday, Carson announced he's named former federal judge Charles W. Pickering to serve as his Mississippi state chair. Ironically, Pickering has a racist past. He opposed the Civil Rights act of 1964 and attacked activists who pushed to end Jim Crow in the 1960s.
Carson said in a statement that he's grateful for the retired judge's "trust and confidence." Pickering said that Carson has the "integrity and moral authority to lead and bring America together."
From Think Progress:
"When former President George W. Bush appointed Pickering to the Fifth Circuit in 2004, Senate Democrats unsuccessfully voted to reject his nomination, pointing to his shameful racist past. At the time, Pickering attempted to disavow his past to secure the nomination, telling the Senate in 2002 that he has been 'trying to establish better race relations' in his home state of Mississippi."
However, an article in Salon exposed the fact that Pickering left the Democratic Party specifically to protest the party's support for civil rights and their rejection of segregation. It also highlighted Pickering's blatant lie regarding efforts to repudiate white supremacy and improve race relations.
As the race for the White House continues, and Dr. Carson's already over-inflated ego continues to grow, no doubt we shall see more hypocritical behavior from the African-American man who believes the Black Lives Matter movement is "silly" and "sickening,"
Like Kimberley A. Johnson on Facebook HERE or follow her HERE
H/T to Angie DiPietro. Learn more about Angie  by clicking this link.
(Visited 74 times, 1 visits today)