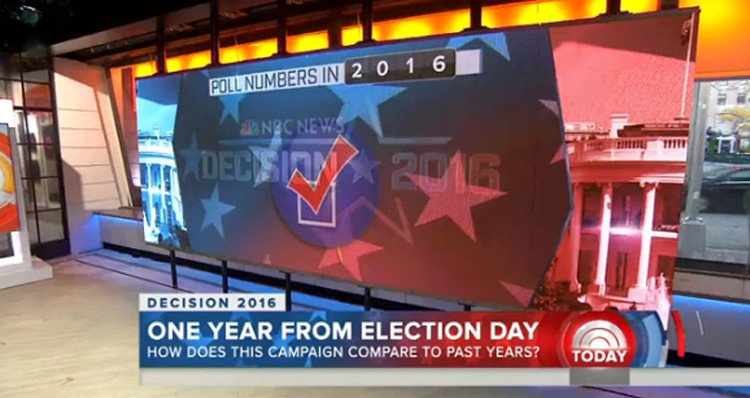 You are going to love the latest poll showing the 6 most unpopular political figures in the USA. Hint – Think Republicans!
The latest polling study conducted by NBC News and the Wall Street Journal shows that "Americans are angry and dissatisfied with politics and with the nation's direction" roughly one year away from Election Day 2016.
The poll found that for the most part, the results mirror those leading up to the 2014 mid-term elections when voters expressed their dissatisfaction with politics.
As NBC News reports, "Just 27 percent of [people polled] believe the country is headed on the right track, which is identical to where it stood right before the Nov. 2014 midterm elections. Fifty-four percent think the economic and political systems are stacked against them – just two points lower than where it was a year ago."
NBC adds that: "57 percent say they'd rather fire their member of Congress than re-elect him, which is again unchanged from the fall of 2014."
Democratic pollster Fred Yang, whose firm Hart Research Associates conducted this survey with Republican pollster Bill McInturff, noted that: "an electorate that voted for major change in 2014 appears once again to be dissatisfied."
The most unpopular political figures and institutions in the NBC/WSJ poll:
Donald Trump: 27 percent positive/56 percent negative rating (-29);
Jeb Bush: 19 percent positive/43 percent negative (-24);
The Republican Party: 29 percent positive/44 percent negative (-15);
Ted Cruz: 23 percent positive/33 percent negative (-10);
Hillary Clinton: 40 percent positive/47 percent negative (-7);
Paul Ryan: 23 percent positive/28 percent negative (-5),
By contrast, here are the most popular figures and institutions:
Ben Carson: 37 percent positive/24 percent negative (+13);
Bernie Sanders: 34 percent positive/28 percent negative (+6);
The Democratic Party: 41 percent positive/39 percent negative (+2);
Barack Obama: 44 percent positive/43 percent negative (+1)
Marco Rubio: 26 percent positive/25 percent negative (+1)
You can see the full poll here (.pdf)
(Visited 41 times, 1 visits today)