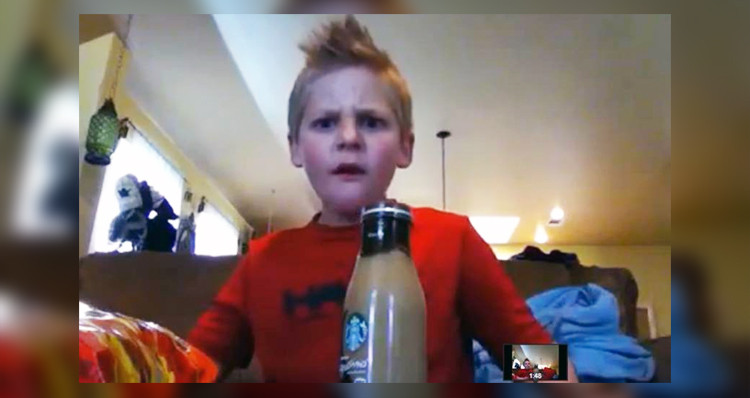 You ever wonder what kids do when their parents are away?
This little fella fancies himself to be the Bad-Azz Kid of the Week, or so it seems when his parents left him alone with a video camera.
One thing's for sure – he dislikes banana chips and ketchup, but he sure loves his hot Cheetos and coffee.
Well, he love them ALMOST as much as he loves swearing.
This is clearly not suitable for the little ones, but it certainly didn't stop this one from cussing like a drunken sailor…. and then some.
NSFW
Watch and enjoy: