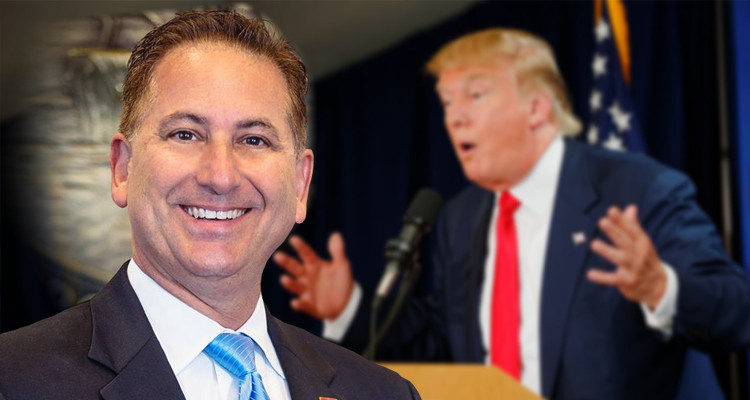 The mayor of St. Petersburg, Florida has the perfect response to Donald Trump's bigoted plan to ban Muslims.
Republican presidential hopeful Donald Trump pushed the limits of decency well beyond the breaking point on Monday, posting a proposal on his website calling for a total ban on Muslims entering the United States under any circumstances "until our country's representatives can figure out what is going on."
Reaction was swift and varied with a group of Neo-Nazis applauding the idea, while both the Democratic presidential hopefuls and his Republicans rivals condemned his Muslim entry plan.
Former Vice-President Dick Cheney weighed in during a Monday evening interview with conservative radio talk show host Hugh Hewitt, calling the plan un-American.
"I think this whole notion that somehow we can just say no more Muslims, just ban a whole religion, goes against everything we stand for and believe in," Cheney said of Trump's plan, adding: "I mean, religious freedom has been a very important part of our history and where we came from."
Meanwhile, Rick Kriseman, the Mayor of St. Petersburg, Florida, posted an epic tweet – declaring that he would ban Trump from the city of 250,000.
I am hereby barring Donald Trump from entering St. Petersburg until we fully understand the dangerous threat posed by all Trumps.

— Rick Kriseman (@Kriseman) December 8, 2015
"You make a ridiculous statement, so you answer with a ridiculous statement," Kriseman told the Tampa Bay Times, adding: "There are some people who thought I was seriously going to ban Donald Trump from St. Petersburg, and that's obviously not something I would try to do. But his statement was kind of ridiculous, so I thought that it deserved an equal response."
It's probably not actually legal to ban a citizen who hasn't been charged with a crime from a jurisdiction. On the other hand, neither is banning an entire religious group from a country founded on religious liberty.
Please take a moment and share your thoughts about Trump's latest outrage in the comments section, below.

Featured Image: Rick Kriseman from Facebook: Donald Trump Laconia Rally, Laconia, NH by Michael Vadon July 16 2015, licensed under the Creative Commons Attribution-Share Alike 4.0 International license.
(Visited 10 times, 1 visits today)