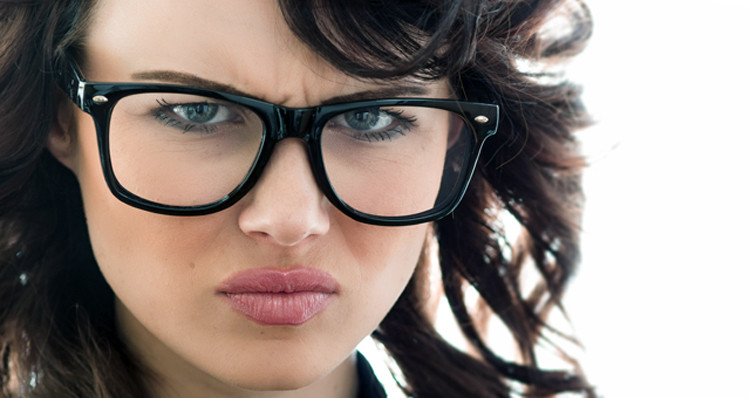 Enraged conservatives turn against Ann Coulter
It seems conservatives have finally had enough of Ann Coulter's bigoted remarks regarding immigrants – at least when it comes to her latest online hate-fest regarding South Carolina Gov. Nikki Haley who delivered the official GOP response to President Barack Obama's State of the Union speech on Tuesday.
Following Pres. Obama's lead, Haley did everything but call out Republican hopeful Donald Trump by name in regards to immigration.
"Today, we live in a time of threats like few others in recent memory," Haley said, adding: "During anxious times, it can be tempting to follow the siren call of the angriest voices. We must resist that temptation. No one who is willing to work hard, abide by our laws and love our traditions should ever feel unwelcome in this country."
Ann Coulter was quick to respond through her Twitter account in a series of tweets, going so far as to state that "Trump should deport Nikki Haley."
Trump should deport Nikki Haley.

— Ann Coulter (@AnnCoulter) January 13, 2016
As Huffington Post reports, Haley is the daughter of Indian immigrants.
Conservatives fired back at Coulter from a variety of sources and manners.
Kimberly Ross, a contributor for the conservative website RedState, told conservative women to look to Haley as a role model and not Coulter.
"[Coulter] is completely incapable of making a positive impact on the things which matter most," she wrote, adding: "She isn't a role model for conservatism or conservative women. For that, look to Governor Nikki Haley."
Matt Moore, the chairman of the South Carolina Republican Party, stated that "what Ann Coulter said is despicable."
Others took to Twitter directly to express contempt for Coulter's tweets.
Conservative staff correspondent for the Washington Examiner and former writer for Glenn Beck's The Blaze, T. Becket Adams, posted a tweet calling Coulter "looney."
Looney tune gonna' looney tune. https://t.co/hmdMiyy7Jk

— T. Becket Adams (@BecketAdams) January 13, 2016
Liz Mair, the former adviser to Carly Fiorina and Gov. Rick Perry (R-TX) as well as Online Communications Director at the Republican National Committee for the 2008 campaign took to Twitter as well.
I guess given Coulter's stupid-ass Haley comment, Trump hasn't bought enough of her books. Still trying to sell by selling controversy.

— Liz Mair (@LizMair) January 13, 2016
Katie Johnson, Digital Copywriter for the National Republican Senatorial Committee had a scathing response:
Ann Coulter is no conservative and has no place in the Republican Party. Ridiculous. https://t.co/NbHVzmCBYc

— Katie Johnson (@kjon) January 13, 2016
Bubba Atkinson, the Editor in Chief for the ultra-conservative IJ Review, responded:
someone should put this woman on television. she seems v smart. https://t.co/taCQKbsS7o

— Bubba Atkinson (@BubbaAtkinson) January 13, 2016
Below are a few other examples:
@AnnCoulter I love you Annie but STFU. Saying stupid shit to sell books and get in green rooms is pro forma but on this is vile.

— AngryRichRadio (@AngryRichRadio) January 13, 2016
@AnnCoulter Wait, let me guess…she dared take a crack at your precious Fake Hair Raging Clown?

— Dread Pirate Cates (@drawandstrike) January 13, 2016
@AnnCoulter pic.twitter.com/bDAGf5p9Bx

— Ryan (@alwaysonoffense) January 13, 2016
@AnnCoulter There was a time when I used to enjoy reading what you had to say. That was just a horrible thing to say and for no reason.

— CROSSPATCHe (@VictorB123) January 13, 2016
(Visited 111 times, 1 visits today)