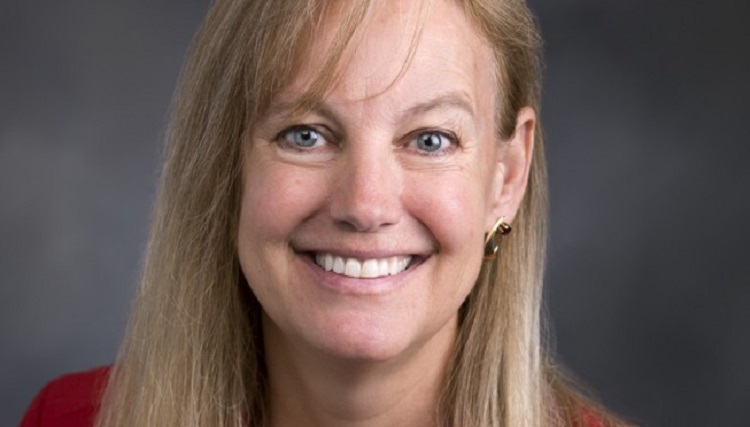 Photo credit: Washington State House Republicans
A group of Eastern Washington students didn't expect to be quizzed about their virginity by a Republican lawmaker on Monday, but that's exactly what happened.
The group of approximately six students are part of a teen council chapter of Planned Parenthood, and they were visiting their lawmakers to advocate for bills that would expand insurance coverage for birth control.
The teens walked into a meeting with state Rep. Mary Dye, and the Republican lawmaker asked them to say whether or not they were virgins – Dye went so far as to suggest one of the students was not a virgin, according to the students and Rachel Todd, a Planned Parenthood worker accompanying the kids.
"After she made the statement about virginity, all of my teens looked at me," said Todd. "And I said, 'You don't have to answer that. You don't have to answer that.'"
Dye later apologized for asking the inappropriate question in a written statement:
"I appreciated their time and professionalism. I shared with them that I did not support the issues they were advocating for.

Following a conversation they initiated on birth control for teenagers, I talked about the empowerment of women and making good choices — opinions shaped by my mother and being a mother of three daughters.

In hindsight, a few of the thoughts I shared, while well-intended, may have come across as more motherly than what they would expect from their state representative. If anything I said offended them or made them feel uncomfortable, I apologize."
One student, Alex Rubino called Dye's advice "unprompted," and "insane."
Todd was shocked over Dye's comments saying, "I've never been in any type of meeting, especially with teens, where an adult, especially an adult legislator, was so incredibly disrespectful and inappropriate," and she added that Teen Lobby Day is supposed to give young adults experience dealing with lawmakers and advocacy."
Like Kimberley A. Johnson on Facebook HERE, follow her HERE. Twitter: @authorkimberley
(Visited 19 times, 1 visits today)