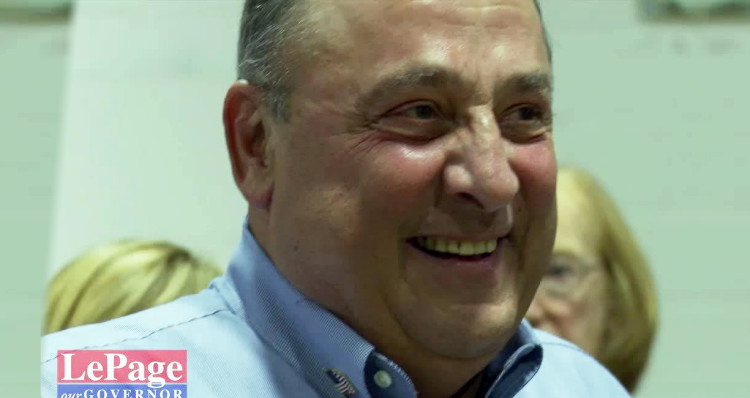 Republican Governor Paul LePage of Maine suggested during a radio interview that we should bring back the guillotine to publicly execute criminals.
The governor of Maine is a little nutty. He's made a lot of crazy comments about women and people on food stamps, and now he's suggesting we bring back the guillotine and executions in the public square.
In a radio interview Tuesday on WVOM, Gov. Paul LePage said that proposals by the legislature to increase prison sentences for drug traffickers are not enough. What would be enough? "I think the death penalty should be appropriate for people who kill Mainers," LePage said. "We should give them an injection of the stuff they sell."
He then said that he was "appalled" at organizations like the American Civil Liberties Union of Maine, who criticized him over his comments, claiming that they are protecting drug traffickers.
It gets better.
"What we ought to do is bring the guillotine back," he said, during the show. "We could have public executions, and we could even have bets on which hole [the head] falls in."
LePage has a special place in his dark little heart for drug dealers, and he's not afraid to share his opinions. Earlier this month he got into a little bit trouble for a comment he made about drug dealers impregnating white women.
"With the name D-Money, Smoothie, Shifty — these types of guys — they come from Connecticut and New York, they come up here, they sell their heroin, they go back home," LePage said during a town hall event. He added, "Half the time they impregnate a young white girl before they leave."
Presidential candidate Chris Christie, whom LePage endorsed, has defended the governor on "Morning Joe," saying, "We all know that he shoots from the hip, and when he does that there are going to be times when even he, in retrospect, thinks he shouldn't have said."
You have to hand it to them. These guys really stick together.
You can listen to his remarks, below:
(Visited 11 times, 1 visits today)