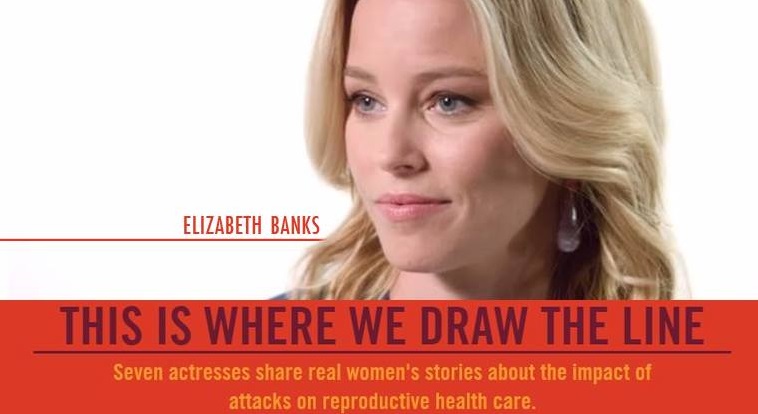 A group of actors performed monologues of other women's abortion stories.
In honor of the 43rd anniversary of Roe v. Wade, the Supreme Court decision legalizing abortion in the United States, some popular actors are performing stories about other women's abortions in a series of videos.
Actors Elizabeth Banks, Dascha Polanco as well as several others have partnered with the Center for Reproductive Rights to #ReclaimRoe, and talk about why abortion should be legal and safe.
The Draw the Line campaign encourages women across the country to share stories about their abortions, and the actors performed the monologues based on those real-life experiences.
Nancy Northup, the president and CEO of the Center for Reproductive Rights, said in a press release, "The stories highlighted by these incredible actresses tell the important and moving story of women who face many obstacles to access…an abortion."
Learn more about the Draw the Line campaign HERE.
(Visited 39 times, 1 visits today)