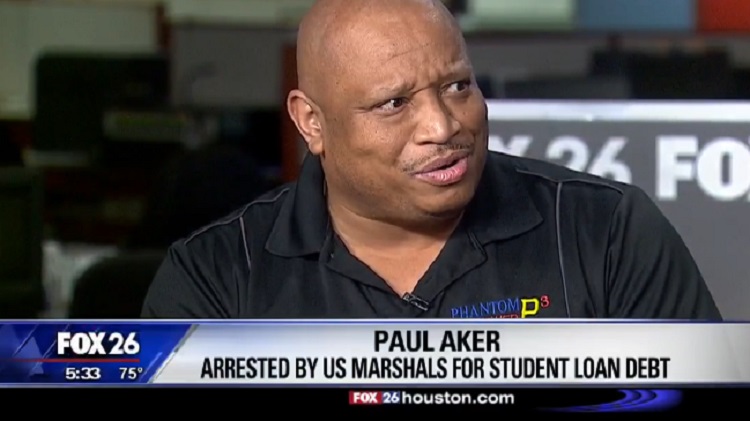 There's a man with a gun over there telling me I got to beware.
Last Thursday seven Deputy U.S. Marshals dressed in combat gear with automatic weapons showed up at the door of a Houston man and arrested him for failing to pay a student loan debt from 1987 totaling $1,500.
Paul Aker told Fox 26 that he hadn't received any notices of an overdue loan, and he was shocked when seven heavily armed marshals showed up to arrest him.
"I was wondering, why are you here," he told Fox 26. "I am home, I haven't done anything. It was totally mind-boggling."
The marshals took him to a federal courthouse where he was forced to sign a payment plan promising to repay the loan.
Aker isn't alone. According to Congressman Gene Green, the federal government is employing private debt collectors. These collectors obtain judgments in federal courts which allows them to request the use of U.S. Marshals to collect payments on outstanding loans.
"There's something happening here.
But what it is ain't exactly clear.
There's a man with a gun over there
Telling me I got to beware."
Like Kimberley A. Johnson on Facebook HERE, follow her HERE. Twitter: @authorkimberley
H/T to Jason Kalafat. Learn more here.
(Visited 207 times, 1 visits today)