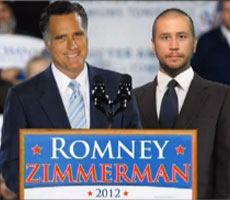 In his final episode before the summer break, Bill Maher presents some of his suggestions for a Romney running meet to include the following:
"So Mitt, if you are serious about winning you have to think outside the box.    what about – hear me out – Romney Zimmerman 2012? It's unorthodox, but who better than George Zimmerman to personify your campaign theme of 'I think the black guy is up to no good'".
You can see this hilarious video by clicking here.
_______________________
Other Bill Maher videos
_______________________
(Visited 10 times, 1 visits today)