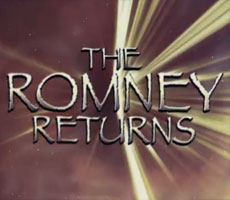 Jon Stewart took on Mitt Romney last night in a segment entitled: The Romney Returns.
Reminding us of Ann Romney's comment about 'you people', Stewart nots that a close look at Mitt's tax records reveals a variety of tax avoidance schemes.
You can see our post Ann Romney refers to "you people" on ABC News if you missed it earlier this week.
For more fun with Jon Stewart and others, see the index page for all of our videos by clicking here.
(Visited 11 times, 1 visits today)