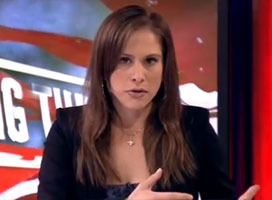 The U.S. Supreme Court has refused to hear a case on the constitutionality of recording police officers while they do their job.
This means the court leaves in place a lower-court ruling, which found placing limits on taping police in public spaces unconstitutional.
The ACLU of Illinois brought the a suit against Cook County State's Attorney Anita Alvarez in 2010, after her office wanted to bring charges against ACLU staff recording audio of "police officers performing their public duties in a public place and speaking loudly enough to be heard by a passerby."
The state attorney wanted to bring the charges based on Illinois' eavesdropping law, which has gained much attention lately."
Cenk Uygur and Ana Kasparian discuss the Supreme Court's refusal to hear an Illinois prosecutor's plea to stop people from taping police officers. Wouldn't such a ban be a massive First Amendment violation?
(Visited 104 times, 1 visits today)