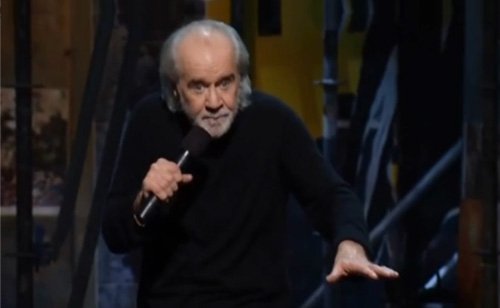 George Carlin uses his unmatched knowledge of the English language to tell it like it is, focusing on religion, politics, and well, things that just piss him off.
Carlin won 5 Grammy Awards for his work, had 14 HBO Specials beginning in 1977, was a frequent guest on The Tonight Show with Johnny Carson, and was the first host of Saturday Night Live.
In 2004 Comedy Central listed him as number 2 of their top 100 comedians of all time, placing him ahead of other such greats as Richard Pryor.
Also, in 1978 his "Seven Dirty Words" comedy routine was central to a landmark First Amendment case before the United States Supreme Court, F.C.C. v. Pacifica Foundation.
Part One #16 – #20:
Part Two #11 – #15:
Part Three #10 – #6:
Part Four #5 – #1
(Visited 126 times, 1 visits today)