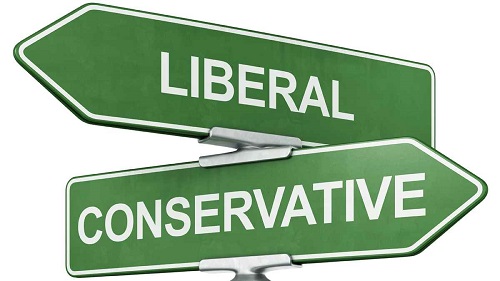 I am liberal and I realize this country is politically divided. I am also an activist for women and I fight for the rights of all women – not just liberal women. I believe all women should be treated equally in the eyes of the law. I am going to bet that you feel that way as well.
I also realize there are things that conservatives and liberals will never see eye to eye on. That's OK. We don't have to agree on everything.
There is one thing that has me scratching my head. Back in the 1970s, the Republican Party introduced the Equal Rights Amendment (ERA). Here's the text:
 "Equality of rights under the law shall not be denied or abridged by the United States or by any State on account of sex."
As you can plainly see, this text protects everyone, not just women, from discrimination. It doesn't give more power to one gender.
Phyllis Schlafly fought hard against the ERA in the 70s and successfully stopped it from ratification, but her arguments were nothing more than scare tactics. She warned that women would be drafted. The truth is that Congress has always had the ability to draft women and has chosen not to. She also warned that widows would lose spousal benefits but that is simply not true – and is evident in the text.
Schlafly argued the ERA would make abortion legal. Well, it already is legal and I know there are plenty of conservative women who wish to keep that right in place. Additionally, abortion falls under privacy – not equality. Men are not able to become pregnant. If they were, then this would include abortion rights. Roe v. Wade has nothing to do with the ERA.
The one most important protection we will see is protection from pay discrimination. The Bureau of Labor Statistics reports there IS a gap – and that gap widens when you are a minority woman. Many conservative women have argued there is no such thing as a wage gap, yet they often cite the Obama administration not paying females the same wages as men. It can't be both ways. Either there is no wage gap or there is, and independent studies prove that women earn less than men.
What would it hurt to ratify the ERA? Even if you refuse to admit the facts of the wage gap, wouldn't it be great if women and men had a constitutional guarantee? If it happens that an employer is found guilty of pay discrimination, it will literally be a federal case. State laws and the protections we currently have can be overturned and repealed. Not the case for constitutional amendments. The Constitution sets the tone for the entire country.
Some argue the 14th Amendment is all we need. The 14th Amendment was about granting full rights of citizenship  to freed black males. The 14th Amendment purposefully excluded women. Section two of the text uses the term "male" and "male citizens" three separate times in an explicit attempt to exclude women from the rights it intended to grant:
"Representatives shall be apportioned among the several states according to their respective numbers, counting the whole number of persons in each state, excluding Indians not taxed. But when the right to vote at any election for the choice of electors for President and Vice President of the United States, Representatives in Congress, the executive and judicial officers of a state, or the members of the legislature thereof, is denied to any of the male inhabitants of such state, being twenty-one years of age, and citizens of the United States, or in any way abridged, except for participation in rebellion, or other crime, the basis of representation therein shall be reduced in the proportion which the number of such male citizens shall bear to the whole number of male citizens twenty-one years of age in such state."
Keep in mind that the 19th Amendment provided women only the right to vote. Other than the right to vote, the exclusion of rights for women in the 14th Amendment has never been corrected – that correction would be a ratified Equal Rights Amendment.
We have a male dominated Congress. This includes Democratic men. Men are making policy. Men are deciding our fate. However men only make up half of our population. Their voice is important and necessary – but so are women's voices.
There is an opportunity to close some of the divide between liberal and conservative women. The ERA benefits all Americans. Again, this is not a partisan issue, rather it is a matter of civil rights.
When a woman earns more in her lifetime, she also earns more in social security – that benefits the entire family. You work hard for your money. You deserve fairness.
I am interested in what you have to say. I am not interested in attacks. I am not writing this to get into a pissing match. I am not saying women in American have no rights, but why should we settle for anything less than a federal law that guarantees equality?
This is a terrific breakdown of what ratifying the ERA will do for America. Please have a look:              U.S. COMMISSION ON CIVIL RIGHTS
I can see no valid argument against constitutional gender equality. Do you have one that you can back-up with fact and not just opinion? Wouldn't it be great if women from both sides of the aisle worked together to show that we not only have the ability to compromise but that we can set the example and steer this country in a positive direction?
---
(Visited 20 times, 1 visits today)