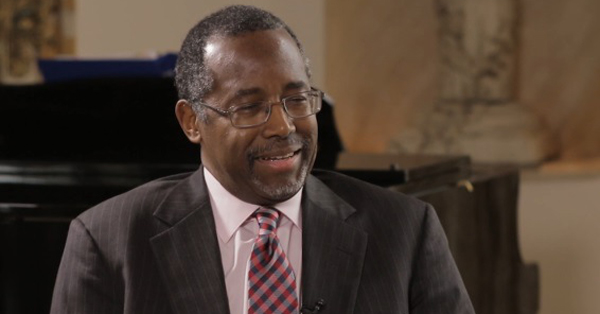 God has been communicating with conservative icon Dr. Ben Carson again. This time God isn't merely speaking to him, he is touching him – like a heavenly massage!
In an interview with the Christian Broadcasting Network, Carson talked about feeling God's fingers and evidently, he thinks that means God is urging him to run for president in 2016.
Here's a little bit of that exchange:
BRODY: How is that conversation going with God about this potential presidential run? Has He grabbed you by the collar yet? I read an article about that.

CARSON: I feel fingers. But, um, it's mostly me. I have to be sure. And I have a surgical personality which says always look before you leap, and don't leap before you have to.

BRODY: I do cover the presidential campaign trail. May I potentially see you there soon?

CARSON: I think there is a good chance you might.
Please take a moment and Like Kimberley A. Johnson on Facebook.

(Visited 17 times, 1 visits today)