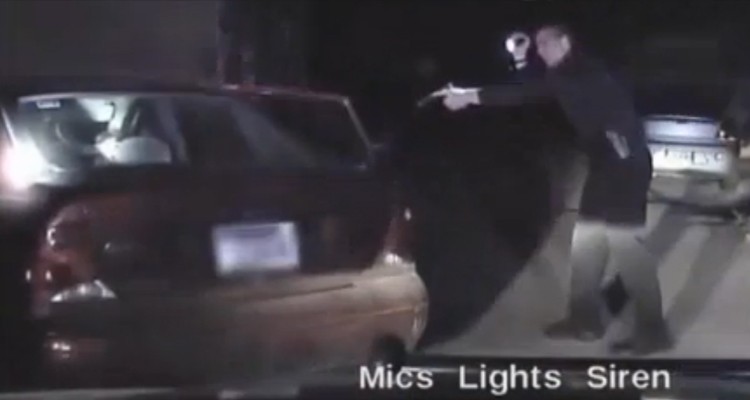 An emotional dashcam video shows a Billings, Montana, police officer wailing and pounding his fist on the hood of a police car, saying he thought the suspect was going to pull a gun on him.
The emotional dash-cam video shows Officer Grant Morrison shooting at suspect Richard Ramirez from outside the car then in tears being consoled by fellow officers after killing the unarmed man during a traffic stop last April.
NBC News reports that "a jury at a coroner's inquest determined Morrison was justified in fatally shooting an unarmed Ramirez, who was high on methamphetamine during the traffic stop in Billings" on Wednesday.
The ruling came after Morrison testified he feared for his life when he fired the three shots that killed Ramirez. The officer said he became convinced that Ramirez had a gun after the man reached for his waistband during their 30-second encounter.

"I knew in that moment, which later was determined to be untrue, but I knew in that moment that he was reaching for a gun," Morrison said in court. "I couldn't take that risk. … I wanted to see my son grow up."

The seven-person jury deliberated about an hour before delivering its decision. Yellowstone County Attorney Scott Twito said he does not expect to file any charges given the jury's decision. Morrison also shot and killed another man in 2013. He was cleared of any wrongdoing in that case.
The Ramirez family intend to file a lawsuit against Morrison and the Billings Police Department alleging excessive use of force.
You can watch the clip, below:
(Visited 11 times, 1 visits today)