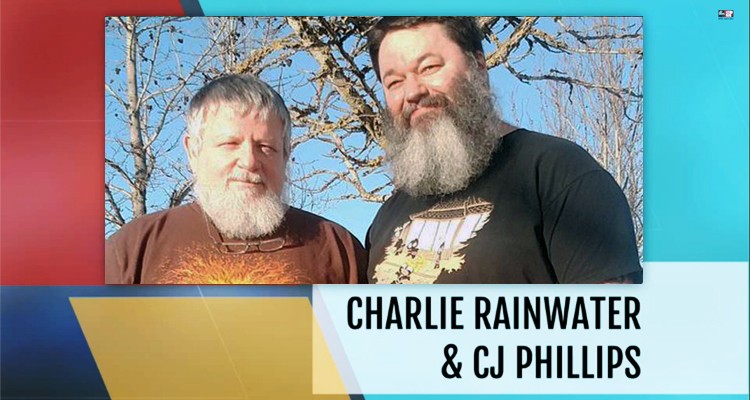 If Jeb Bush decides to run for president in 2016 he won't be doing so using the website JebBushForPresident.com. That's because the domain was purchased by CJ Phillips and Charlie Rainmaker,  a self described "bear couple" from Oregon. The gay couple purchased the domain back in 2008 when Jeb Bush was rumored to be considering a run for the Republican presidential nomination.
In this exclusive interview with ABC Action News, CJ and Charlie share their story.
According to The Advocate, the gay couple plan to use the website to blog about LGBT rights and draw attention to the former Florida governor's dismal equality record.
In an email to Business Insider, the couple explained they purchased the domain back in 2008:
Early tentative plans were to essentially blog about how we felt about various legislation happening nationally and worldwide. For example, at the time Texas legislature was either planning to pass or had already passed a bill that made the legal documents created by any couple in a relationship that mimicked marriage null and void. We didn't see LGBT equality getting any better, and we felt said rights would more than likely still be in the spotlight in the run up for the next several election cycles. Jeb's name was already being bandied about in the news as a potential presidential candidate, and we felt sure he'd be running in a future election.
Currently idle, the website contains the following message:
Work in Progress

Positive dialogue to drive positive change

Hi there, and welcome to the page. CJ and Charlie are two guys in a great relationship who are looking to inform our friends and family about some of the challenges we face being part of the LGBT community. This page is intended to prompt understanding, insight, and healthy dialogue in the ever changing landscape of civil rights and social justice. Now we just need to find some time!

more to come…
According to Pink News, the couple have had several offers to purchase the domain, but have turned them all down. News Insider quotes Phillips as writing:
We've had a couple of offers. One person asked flat-out why a gay couple would have a candidate centric domain. The latest was someone saying they wanted to buy the domain as a birthday present for a friend, awwww
(Visited 13 times, 1 visits today)