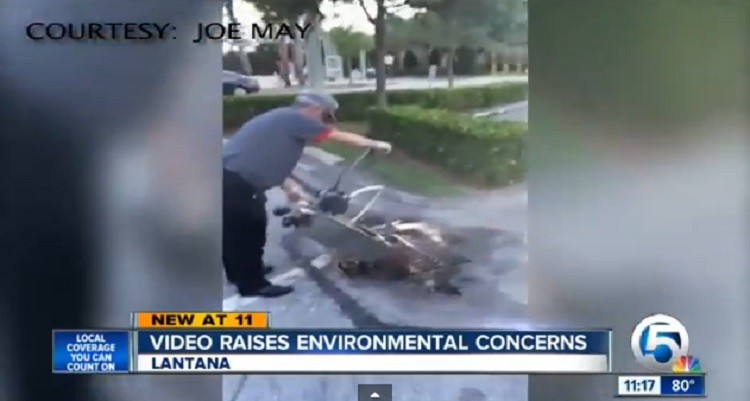 A man by the name of Joseph May posted a video to his Facebook page of a Burger King employee dumping used oil into a storm drain. As of May 11, his post has received almost a million views.
Wanted to wait until it was on the air but this was really messed up. Saw this yesterday on my way to Chilis (sic). Burger King employee dumping used oil right into a storm drain. International franchise and they cant (sic) pay for a disposal company?! How often is this happening? Everyday? Twice a day? Someone needs to be held accountable for this. And yea, it was without a doubt, used fry oil. It was steaming hot. Share this so everyone can see what these people are doing! BK location: 6405 Lantana Rd Lake Worth, FL 33463″
The video was picked up by WPTV and posted on YouTube.
May was interviewed and said he asked the employee, "Is that oil?" The employee confirmed it was, and May got his phone so he could record it.
WPTV asked environmentalist Mark Perry why this is a big deal and Perry responded, "Whatever pollution we put in the water that's going down the storm drain is going to be a problem."
How many fast food restaurants are doing the same in order to avoid paying for proper disposal? This waste flows into the ocean and it all adds up.
Please take a moment and Like Kimberley A. Johnson on Facebook.

(Visited 29 times, 1 visits today)