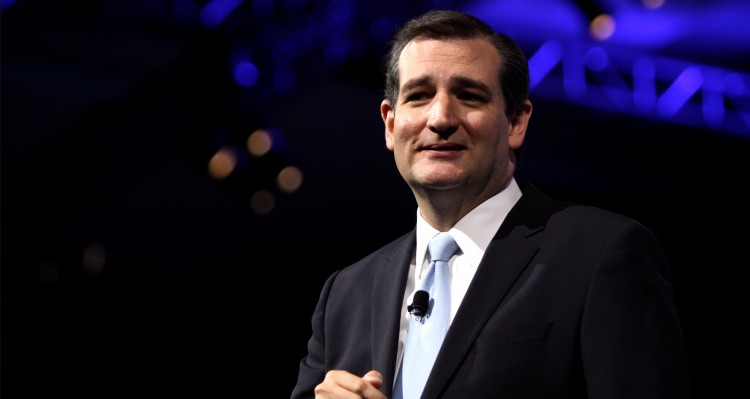 Not that we shouldn't have expected it, but Sen. Ted Cruz (R-TX) decided to make a joke about Vice President Joe Biden just days after the death of his son, Beau Biden.
While speaking at a GOP dinner in Howell, Michigan on Wednesday night the presidential hopeful and Tea Party favorite remarked: "Vice President Joe Biden. [laughter] You know the nice thing? You don't need a punchline."
He went on to repeat a joke he has used before, stating: "I promise you it works. The next party you're at, just walk up to someone and say, 'Vice President Joe Biden' and just close your mouth. They will crack up laughing." [You can watch a clip of his joke
Speaking to reporters after the event, Cruz said that that 46-year-old Beau Biden's death on Saturday was "heartbreaking and tragic," that his prayers were with the vice president and his family. However, when asked by Detroit News reporter Chad Livengood why he told a joke about Biden, Cruz walked away without comment.
If interested, Democratic super PAC American Bridge 21st Century posted clips of Cruz's joke about Biden and of him speaking to Livengood.
Late Wednesday, Cruz took to his Facebook and Twitter pages, issuing an apology, but it was to no avail as a vast majority of the responses were negative.
Here is a sampling, below, from both pages: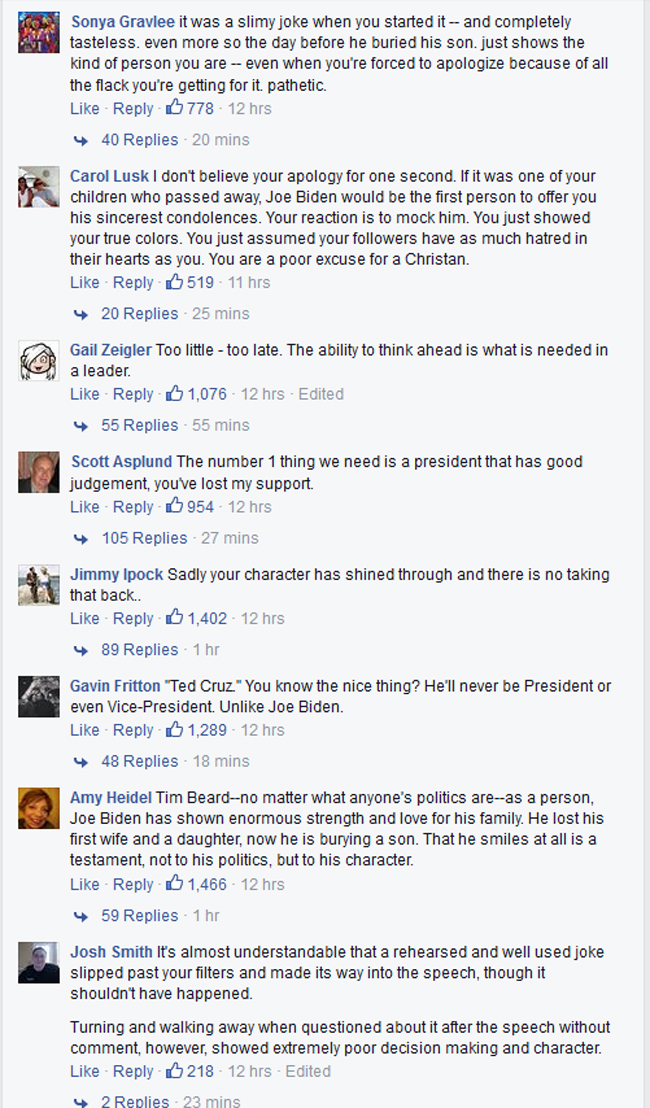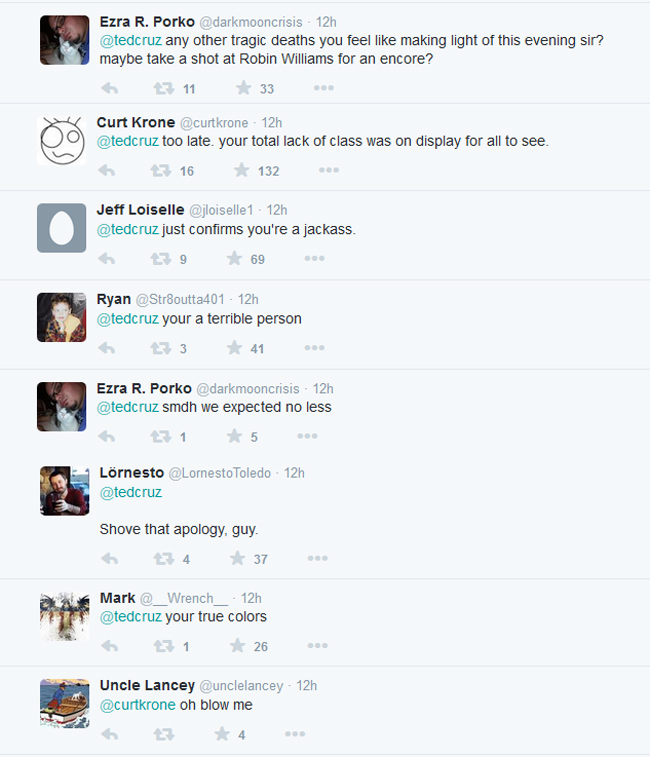 (Visited 73 times, 1 visits today)