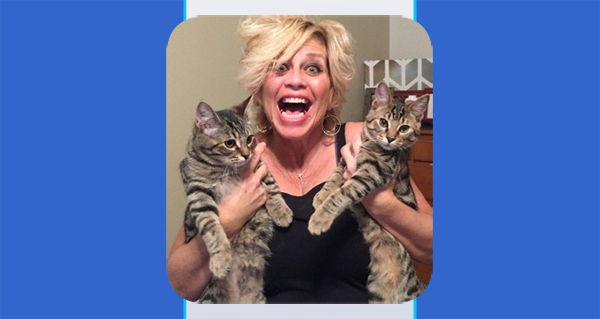 Mrs. Betty Bowers, America's Best Christian, is at it again – this time taking on Christian Extremist Becky Wegner Rommel.
A couple of days ago, "Queerty was the first to report on the 64-year-old Indiana housewife's recorded meltdown over marriage equality. It included tears, screaming, yelling, crying for Jesus, and jabs at gays, gay-loving Christians, Muslims, women who have abortions, and, of course, President Obama."
She began her rant stating that "This is a really sad day for me, today is a sad day for a lot of Christ followers. Because. Today, our government decided that everything that God created his church to be, as man, as woman — Adam and Eve — five justices decided that God was wrong!"
Later in the nearly 5 minute rant she declares that "God did not change; his word is truth," adding that "God says that marriage is between a man and a woman! I don't care if you think I'm judging you. The fact is, the God of the universe, He is the truth!"
Being not only the good Christian that she is, but also a raging conservative she goes on to blame Islamic extremists, you know – like Barack Obama, ranting:  "Jesus Christ, not Mohammad, okay? It's just, like, these Islamic extremists — extremists — okay? They're not just extremists. They're Islamic. President Obama, Islamic. Extremists. Extremists!"
So, this takes us to Mrs. Betty Bowers who posted the following along with an edited version of Rommel and a friend ranting (which you can see below the Bowers clip). Bowers titled her post: "Poise, Proselytizing and Pronunciation," writing:
The video I shared this morning of a hysterical (literally) demonstration of Christianity on cocktails has, in a novel moment of clarity, been removed by the woman who recorded it. Which is why Jesus tapped me on my perfectly tailored shoulder earlier and said, "Grab that crazy while you can." For your viewing pleasure: My two favorite ladies of poise, proselytizing and pronunciation.
Poise, Proselytizing and Pronunciation

The video I shared this morning of a hysterical (literally) demonstration of Christianity on cocktails has, in a novel moment of clarity, been removed by the woman who recorded it. Which is why Jesus tapped me on my perfectly tailored shoulder earlier and said, "Grab that crazy while you can." For your viewing pleasure: My two favorite ladies of poise, proselytizing and pronunciation.

Posted by Mrs. Betty Bowers, America's Best Christian on Thursday, July 2, 2015
… and you can watch the original rant, below:
(Visited 152 times, 1 visits today)