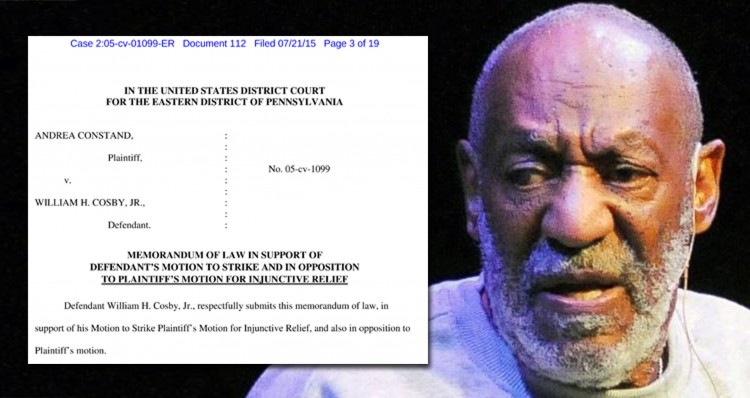 The scandal surrounding abuse allegations against embattled entertainer Bill Cosby hit an all-time high after The Associated Press and The New York Times published excerpts from a 2005-06 deposition after a judge released portions of them earlier this month.
Cosby had testified under oath in the depositions as part of an abuse lawsuit filed by a former female Temple University employee, Andrea Constand, that was settled in 2006.
Those documents revealed that 77-year-old Bill Cosby testified in 2005 that he got Quaaludes with the intent of giving them to young women with whom he wanted to have sex. In those documents, he admitted giving the drug to at least one woman and "other people."
NBC News reports that Cosby's lawyers have filed a motion in federal court alleging that Constand "made a mockery" of the confidentiality agreement that was part of the 2006 settlement deal in the case.
Cosby's attorney, Patrick O'Connor, believes the release of Cosby's deposition transcript violated the terms of the settlement. Noting that the woman is not asking to void the entire settlement agreement, he wrote that "obviously, she wants to keep what she was paid" but that she "cannot simply pick and choose which contractual obligations will be void and which will stand."

Cosby's attorney claimed in the motion that the victim's attorney failed to tell a court reporter that the deposition was confidential, and that, they theorized, led to The Times getting the entire transcript.
Cosby's attorneys are attempting to halt the release of any further damaging information about the embattled entertainer by asking the court to strike down the efforts by Constand's attorney to release her from the confidentiality agreement.
Cosby's attorneys also addressed the allegations regarding the use of Quaaludes directly in the motion, writing that just because Cosby admitted to giving Quaaludes to one women does not mean he gave them to other women "without their knowledge of consent or engages in any non-consensual sex."
You can read the full motion, below: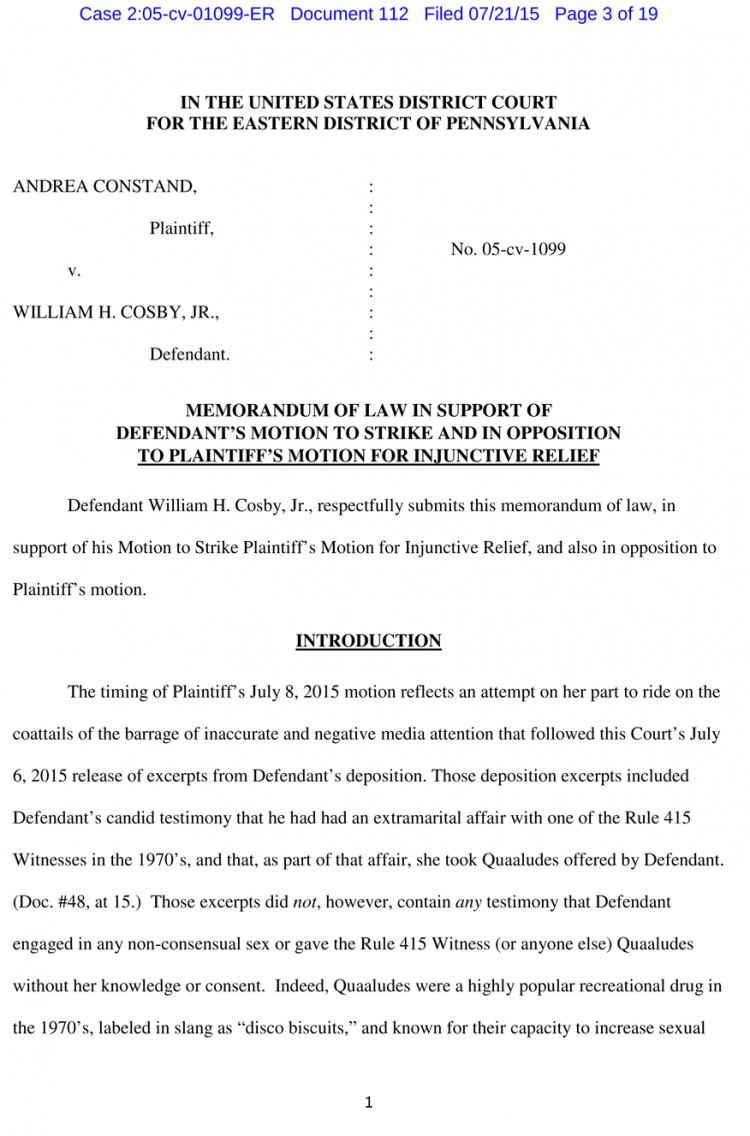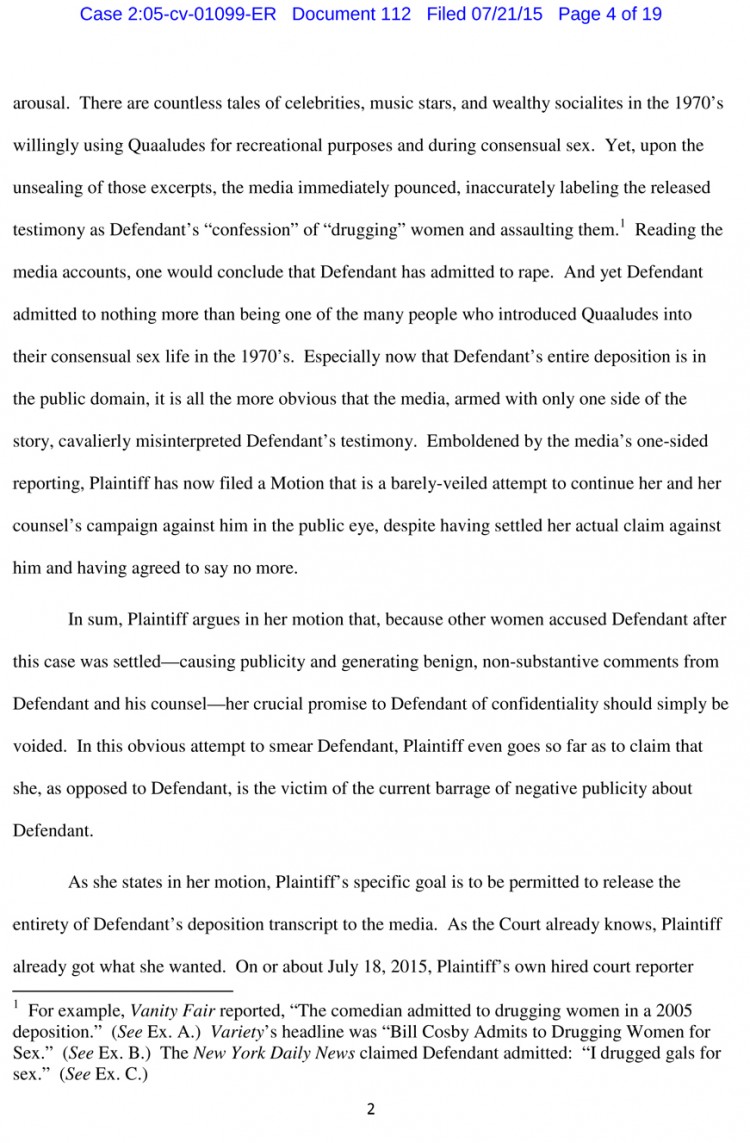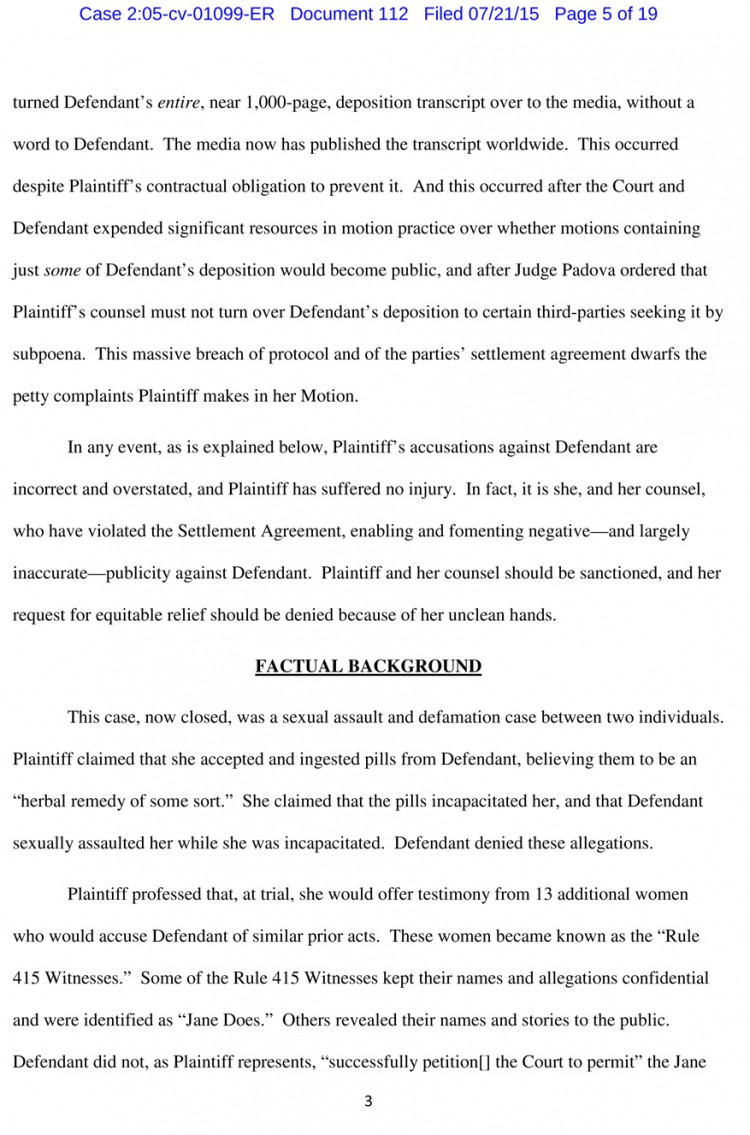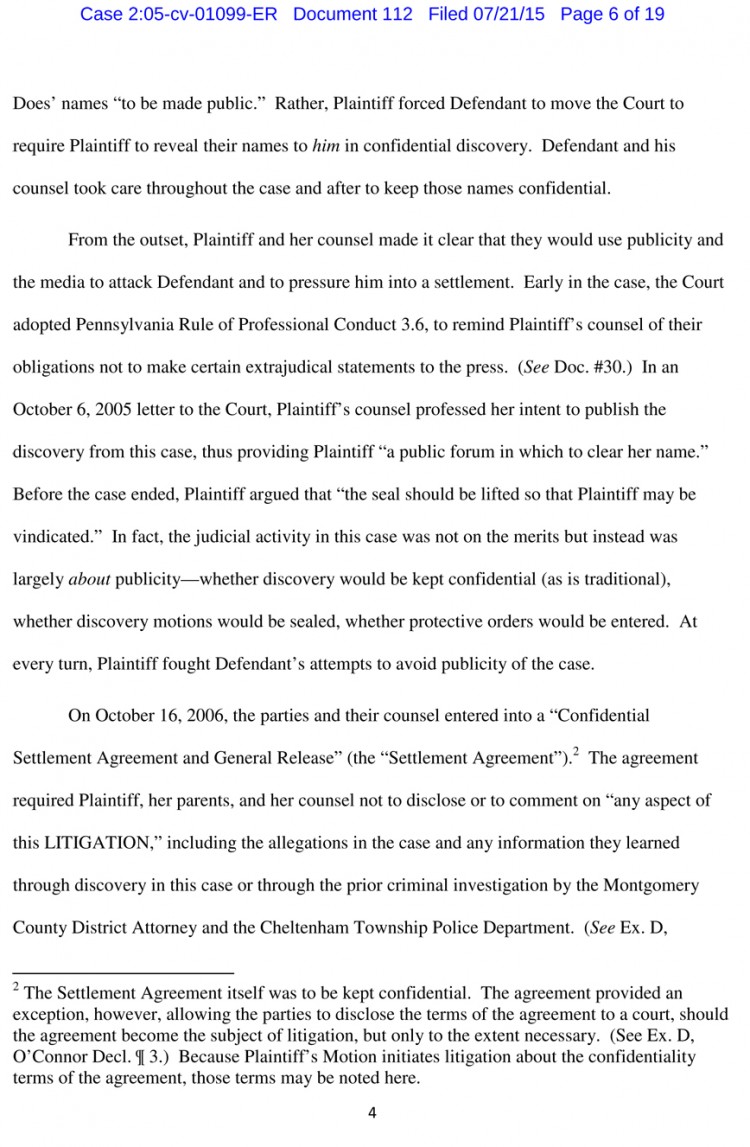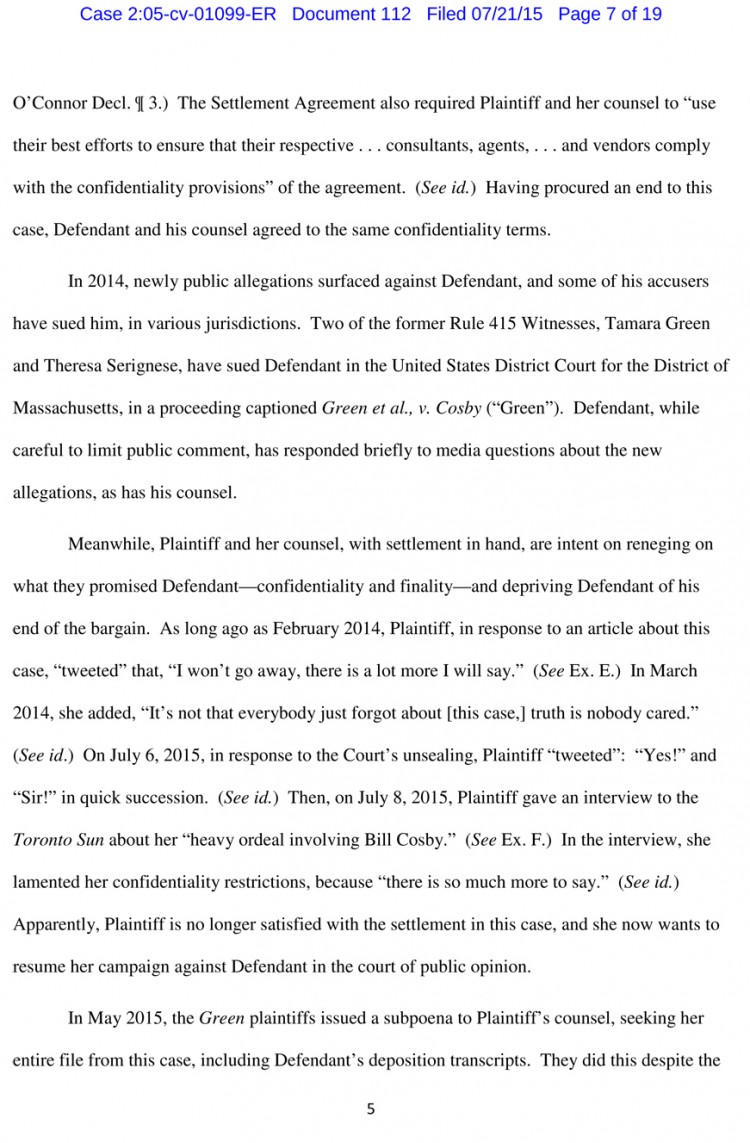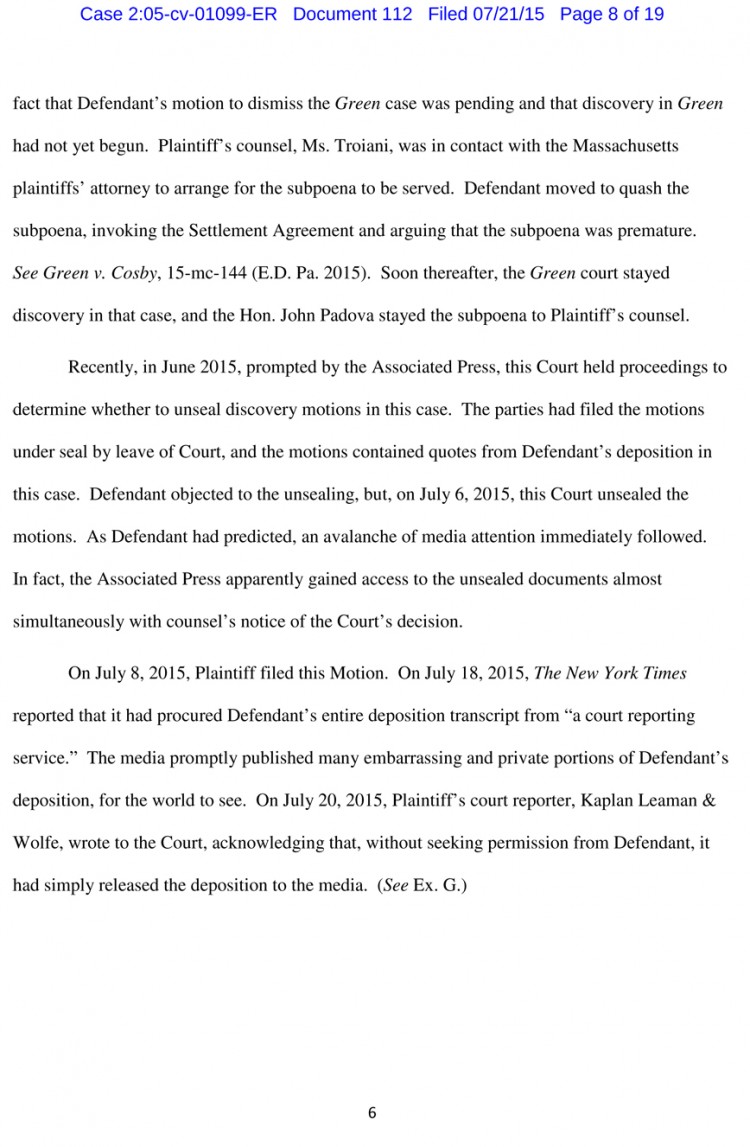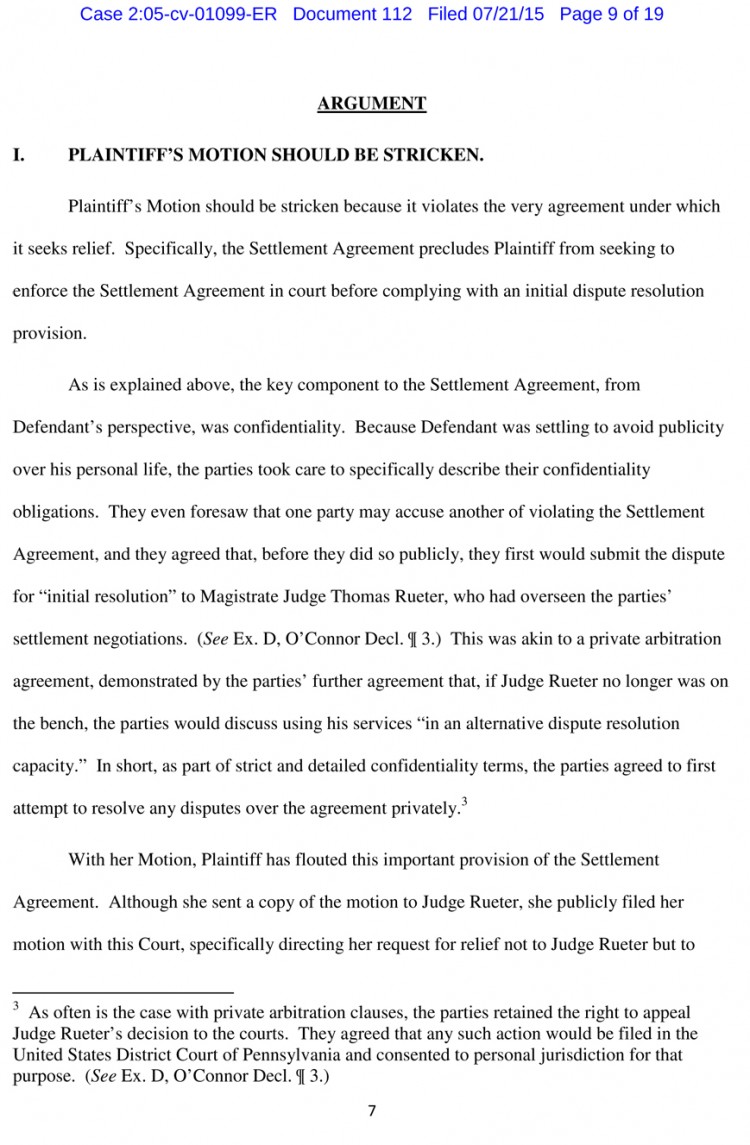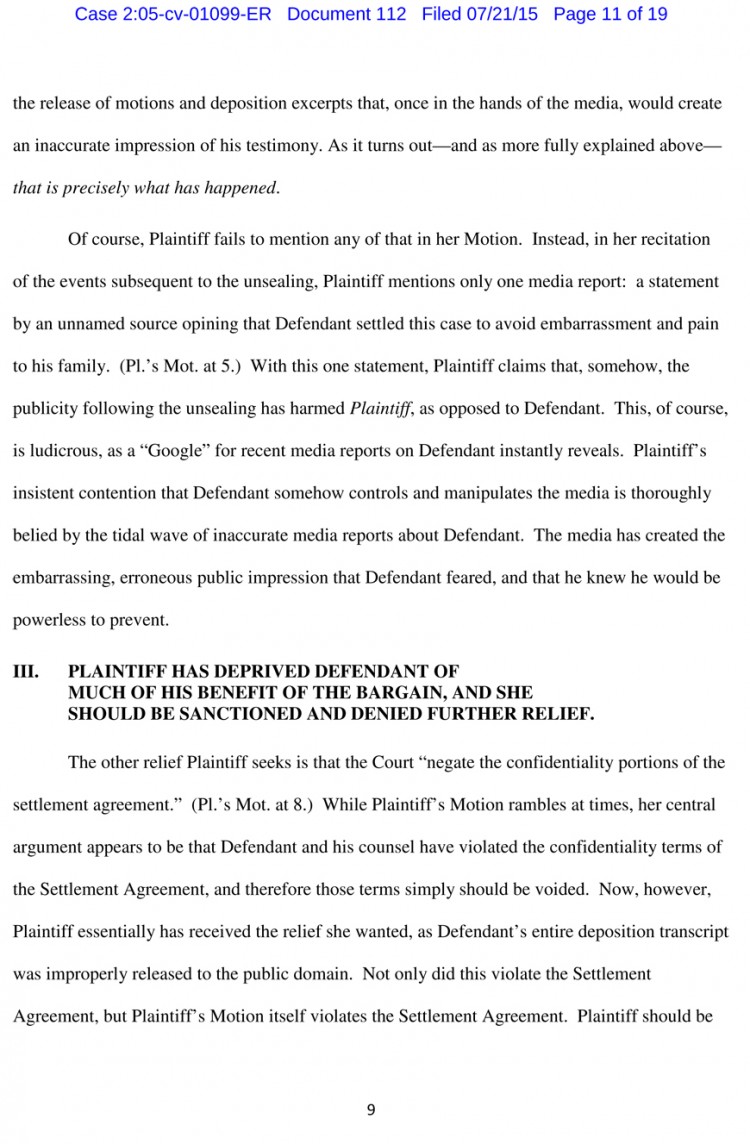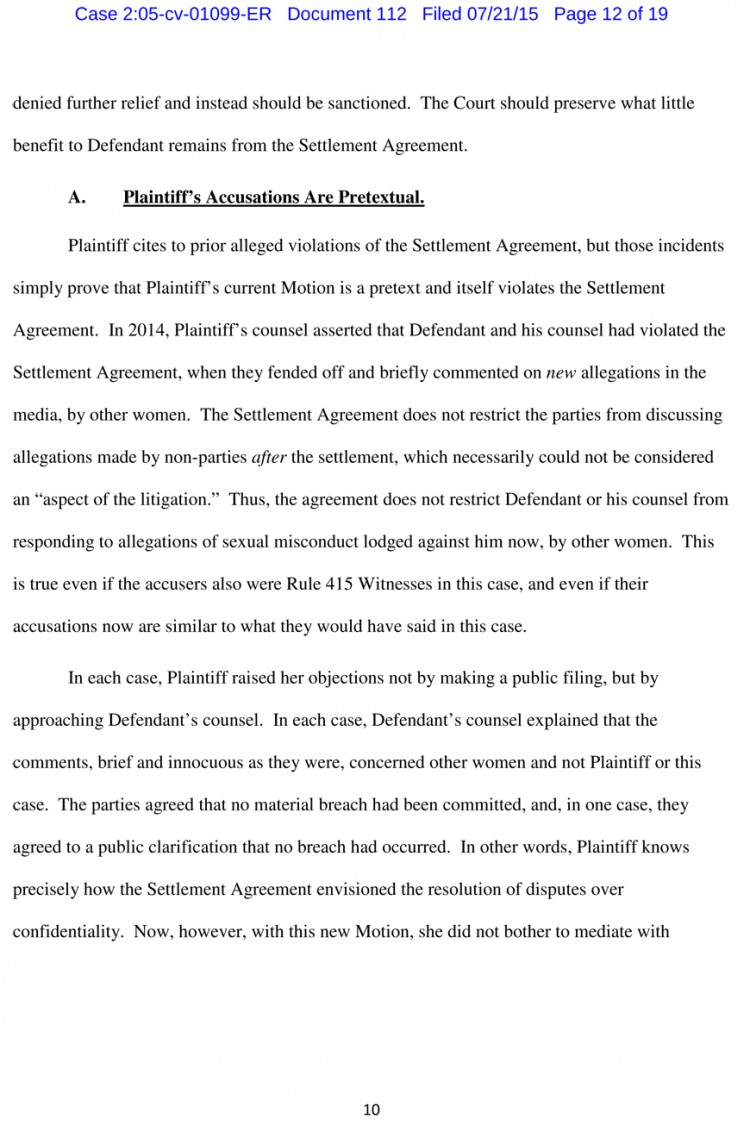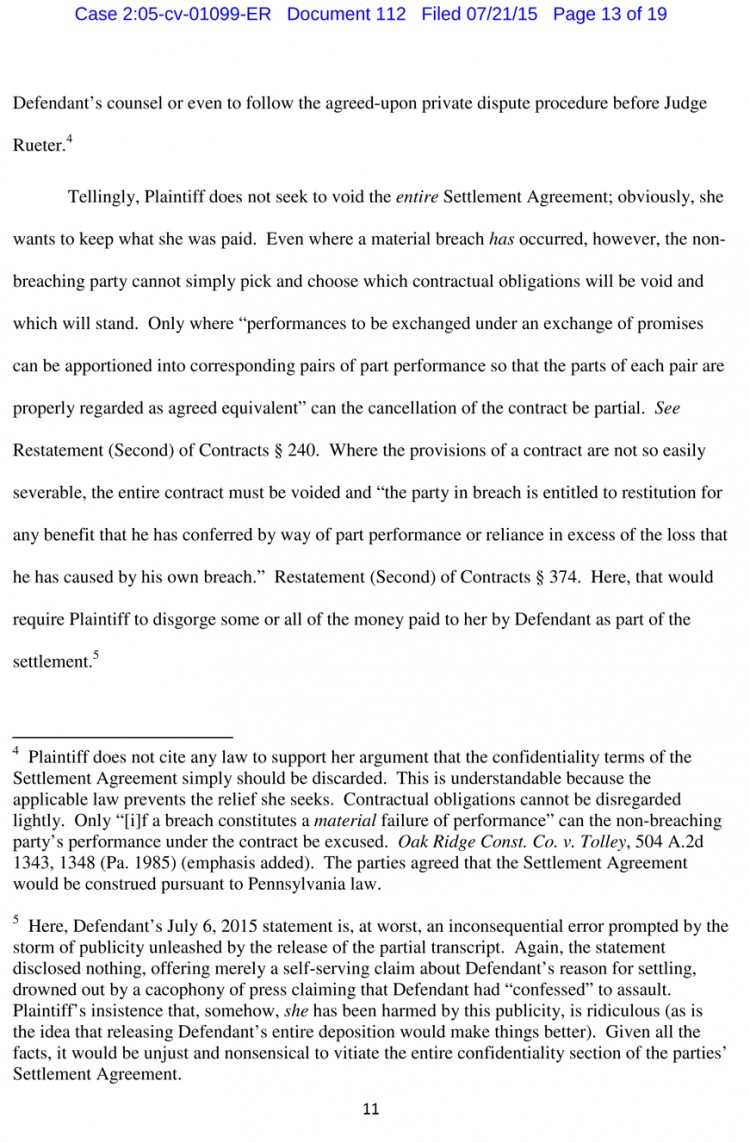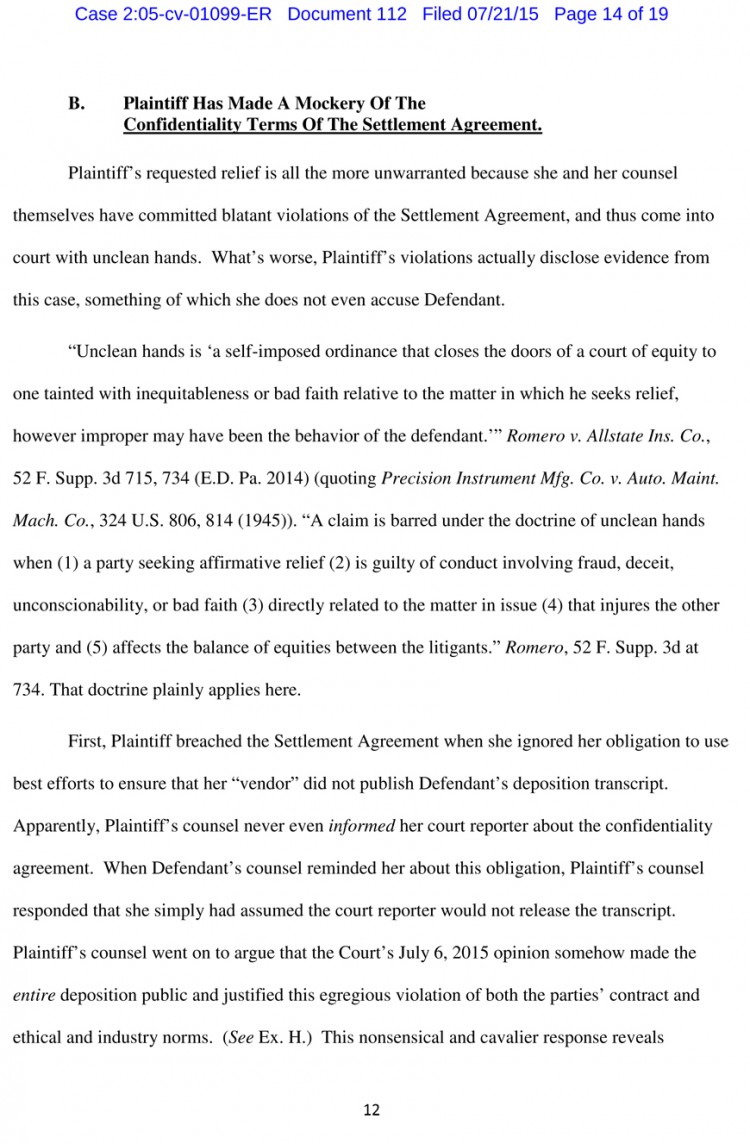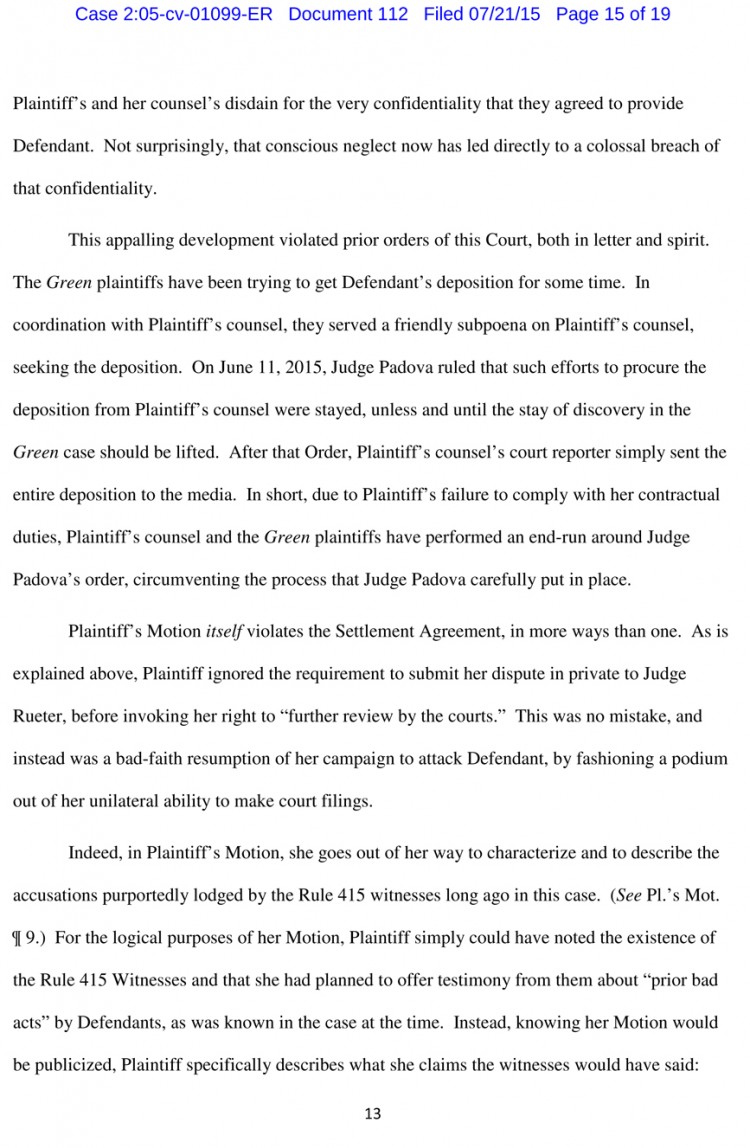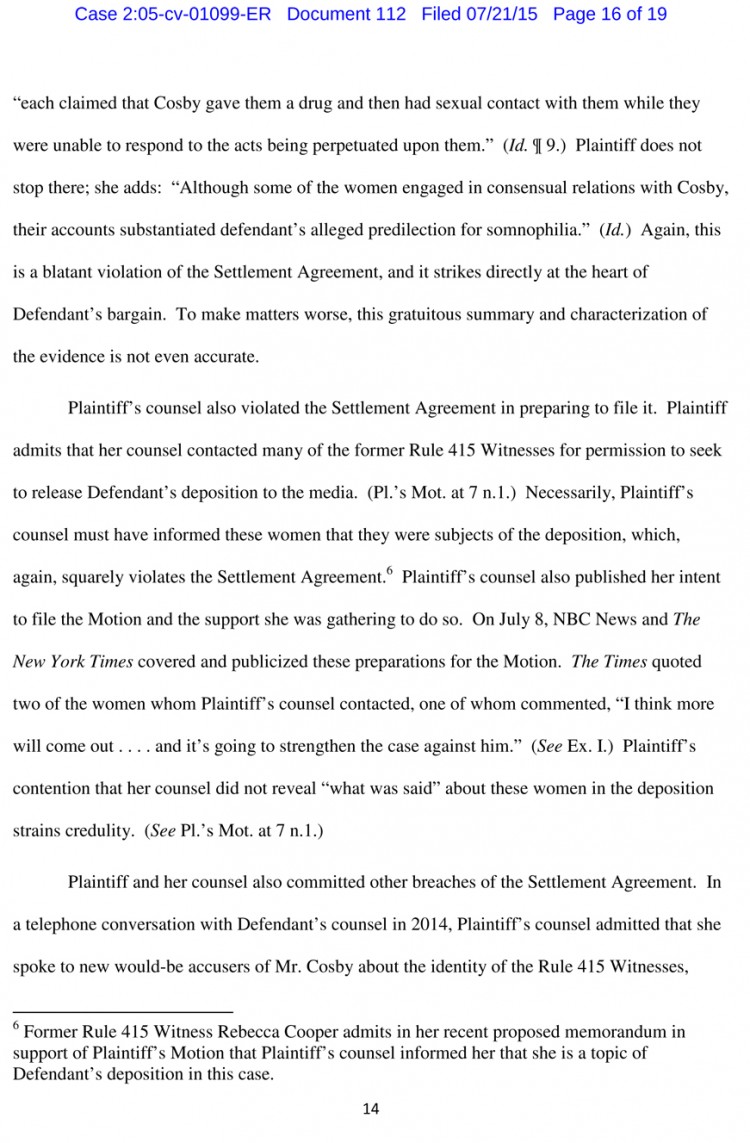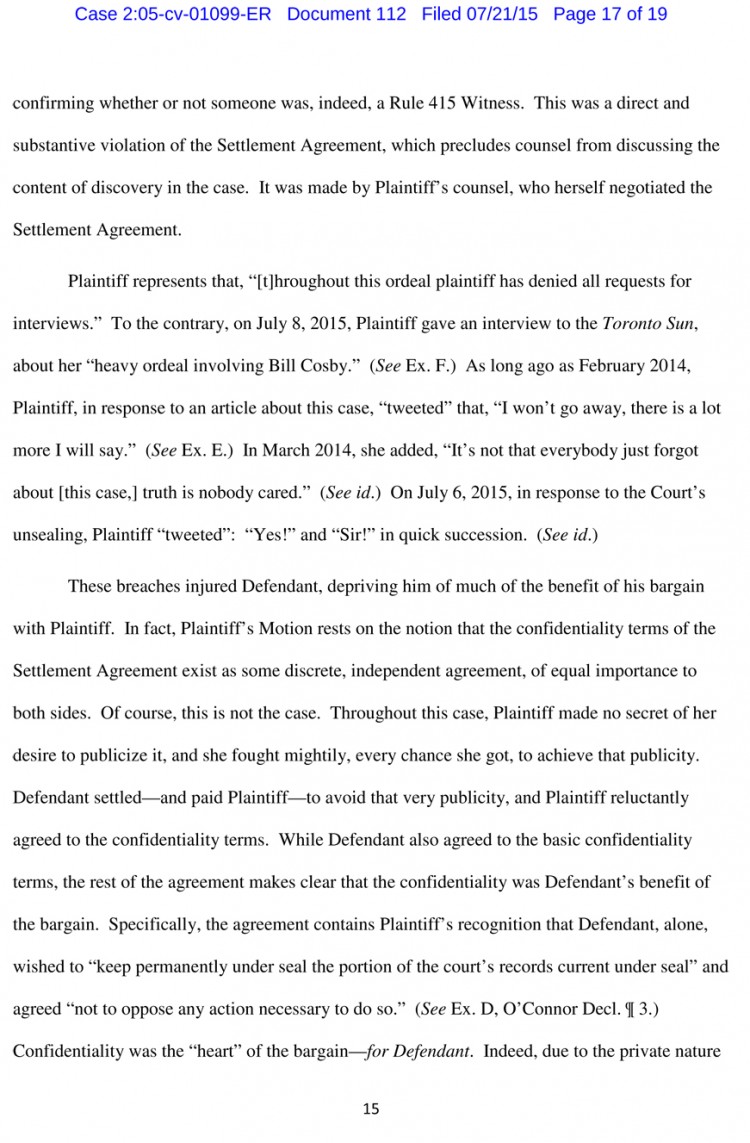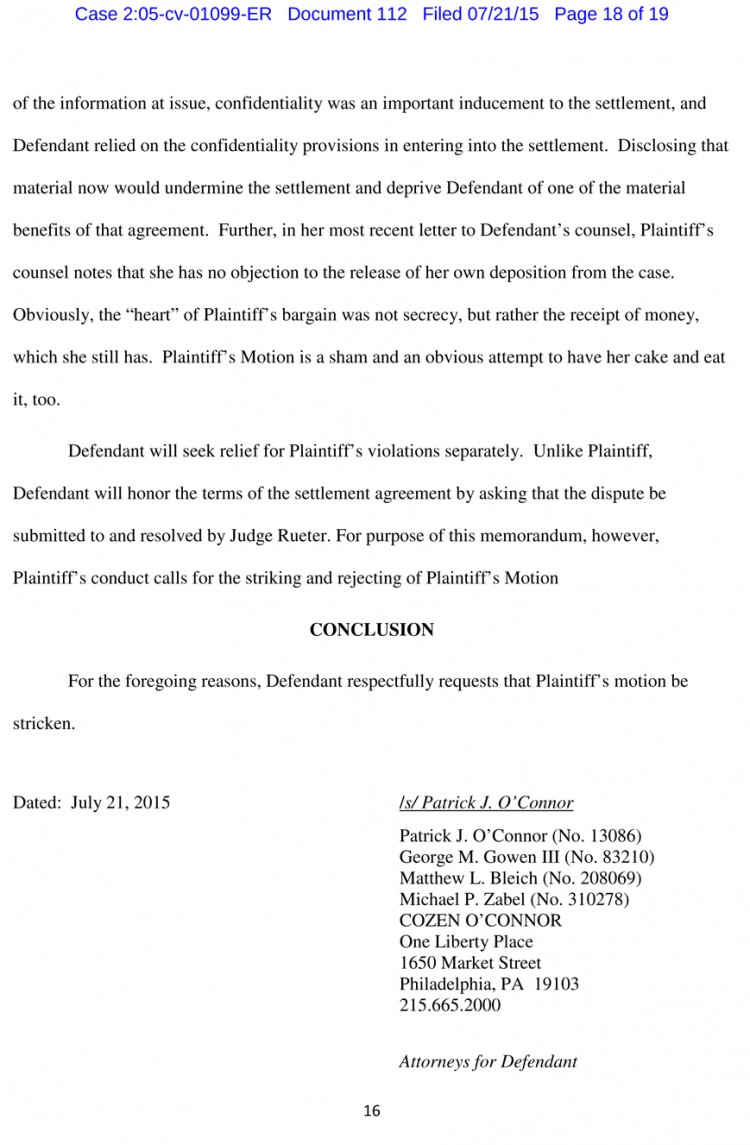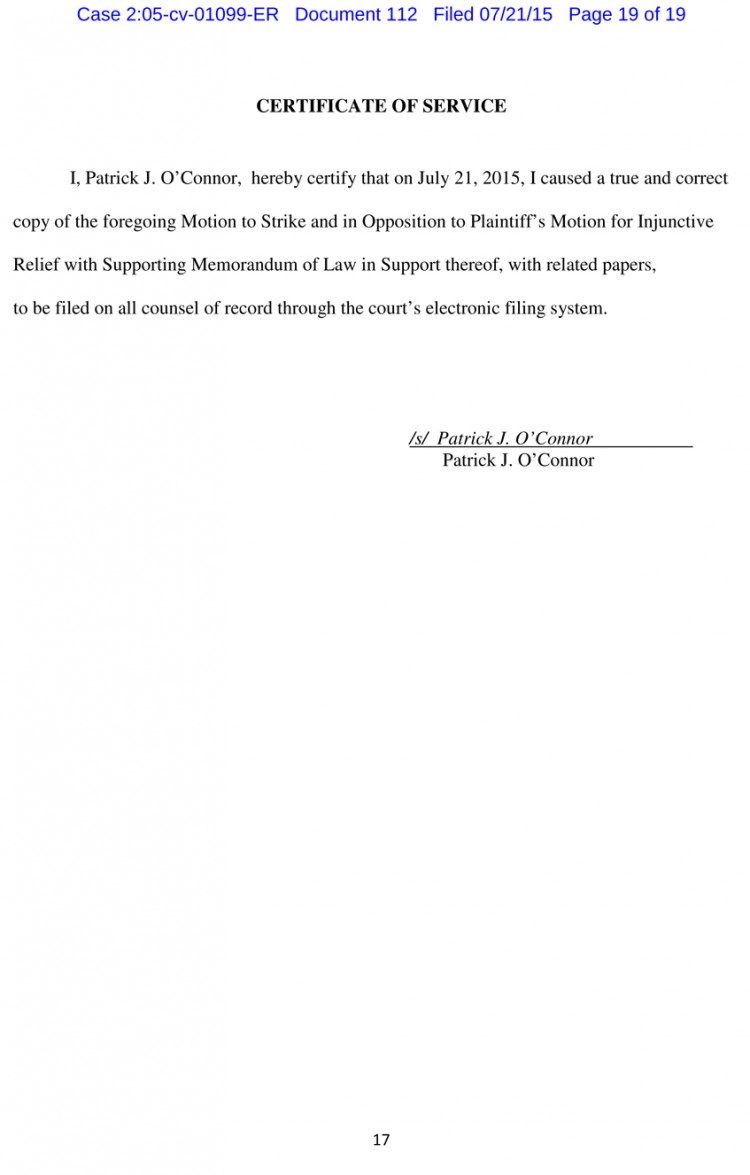 (Visited 23 times, 1 visits today)