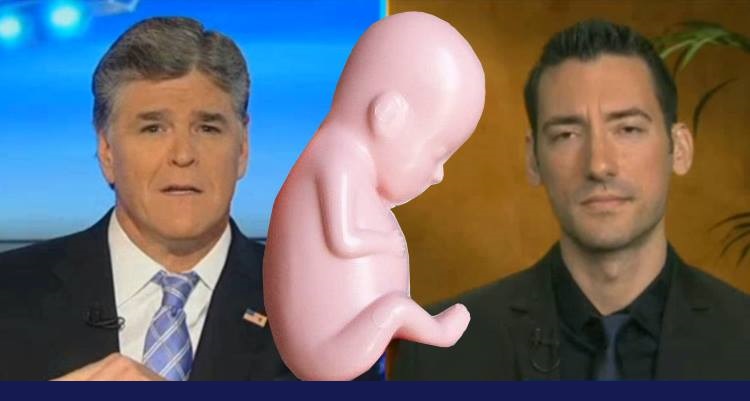 Ultraviolet, a women's rights organization, just released a selectively edited satirical video titled "Taste of Their Own Medicine." The clip features Fox host Sean Hannity announcing the latest video by the anti-choice group Center for Medical Progress which stars Republican presidential candidate Mike Huckabee negotiating the sale of aborted fetal organs on the popular television show "Dancing With The Stars."
The spoof is in direct response to the ongoing campaign of CMP's deceptively edited videos which are being used to purposely spread false information about Planned Parenthood by altering the meaning of dialogue and removing significant portions of footage.
From Ultraviolet:
It Turns Out, Editing Videos Can Entirely Change the Original Meaning of Conversations
Ultraviolet, the online community dedicated to fighting sexism and expanding women's rights, today released a "deceptively edited" video of David Daleiden, the anti-abortion extremist who's behind the latest attacks on Planned Parenthood and women's access to health care. The video, titled "Taste of Their Own Medicine," shows the anti-abortion activist confessing to breaking the law, admitting to selectively editing videos, and affirming that he is not acting in a journalistic capacity.
Many in the media have denounced the CMP footage as inaccurate and not credible, and state investigation after state investigation has closed with the announcement of no wrongdoing found on Planned Parenthood's part. This new report reinforces those findings and outlines the lengths that CMP has gone to in order to concoct their false narrative.
Vox's Sarah Kliff: "The group is guilty of deceiving the public the exact same way it deceived Planned Parenthood."
LA Times' Michael Hiltzik: "This is embarrassing for CMP and its founder, anti-abortion activist David Daleiden, but even more so for the members of Congress and media types who piled on Planned Parenthood based on videos that can't stand up to scrutiny."
Like Kimberley A. Johnson on Facebook HERE or follow her HERE.
(Visited 22 times, 1 visits today)