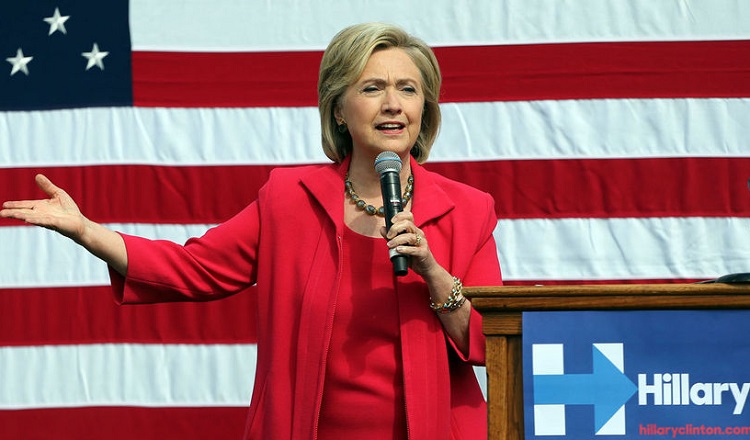 Speaking to a cheering crowd in Cleveland, Ohio on Thursday, Hillary Clinton compared her Republican opposition to terrorists for their repeated attacks on women and reproductive rights. She called out by name former Florida Gov. Jeb Bush, Florida Sen. Marco Rubio and Ohio Gov. John Kasich for their campaign promises to ban all abortions with zero exceptions for rape, incest and the life of the mother.
Using bold language, Clinton continued: "Now extreme views on women, we expect that from some of the terrorist groups, we expect that from people who don't want to live in the modern world, but it's a little hard to take coming from Republicans who want to be the president of the United States. We are going forward; we are not going back."
Clinton then offered a challenge to her Republican opponents, who are on a mission to defund Planned Parenthood, to look in the eye of the Americans who depend on the organization's cancer screening and birth control services.
Not surprisingly, her GOP opponents immediately slammed Clinton for her harsh words. Jeb Bush tweeted, "@HillaryClinton compares pro-life Americans to terrorists, but defends despicable PP treatment of unborn? Her priorities are totally wrong"
Whether or not Clinton is your candidate, she is calling out BY NAME those who are leading the charge of the War On Women. Clearly the butt-hurt misogynists don't like it.
Too effing bad.
Like Kimberley A. Johnson on Facebook HERE or follow her HERE.
Thanks to former prosecutor Karin Riley Porter  Learn more  by visiting her Google profile.
(Visited 20 times, 1 visits today)