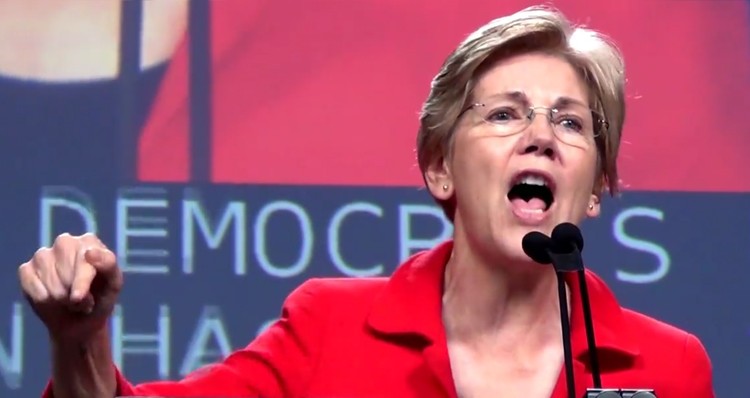 Massachusetts Senator Elizabeth Warren has never been one to mince words, and her fiery speech at the Massachusetts Democratic Party Convention on Saturday was no exception.
Warren called on delegates to fight for Democratic Party values as they head into the upcoming election cycle, stating: "Now here we are, we're in the presidential season and we're all about to approach this presidential race. The differences between Democrats and Republicans are becoming clearer every day," she said. "If we keep making these differences clear, that's how we're going to win."
As MassLive reported, "Warren blasted Republican presidential candidates for supporting efforts to dismantle unions, cut social security and Medicare and deport undocumented immigrants, among other things." She also addressed recent Republican efforts to defund Planned Parenthood, stating:
Rand Paul may try to shut down Planned Parenthood… the Democrats know that women have a right to basic health care and to make choices over own bodies! And we will fight for it!
Warren also stressed that "black lives matter," and pledged to fight against Republican bigotry until there is real and substantial change in the country:
And no matter how many dog whistles the Republicans blow and no matter how much red meat they throw around, Democrats believe that racism, sexism and homophobia, that hatred, injustice and bigotry have no place in our country.
You can watch a portion of her speech, below:
(Visited 83 times, 1 visits today)