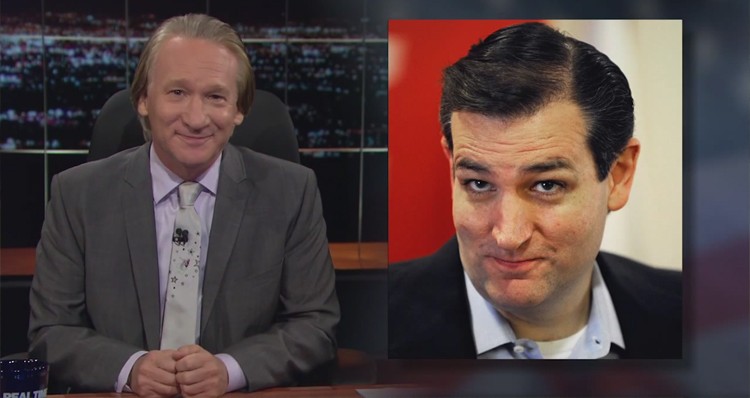 Bill Maher took a page out of the GOP handbook and listened to his gut in a new segment he premiered on Friday called, "I Don't Know It For a Fact…I Just Know It's True."
The mid-segment bit was a favorite and included these assumed truths, many of which were aimed at Republicans:
"I don't know for a fact, but I just know it is true that…
Anyone who wears this shirt is a huge asshole. [shows photo of man in classic yellow 'preppie' shirt]
The owner of this giant truck has a small dick. [photo of large, jacked-up pickup truck]
Obama and Pope Francis are atheists.
When there's an outbreak of head lice the other mothers look at Kim Davis.
Lindsey Graham draws John McCain's bath water and gets in.
Donald Trump's father is an orange-haired orangutan.
He also included one truth:
The Benghazi hearings are just an excuse to take down Hillary—wait a moment, that one I do know for a fact."
You can watch the segment, below:
(Visited 77 times, 1 visits today)