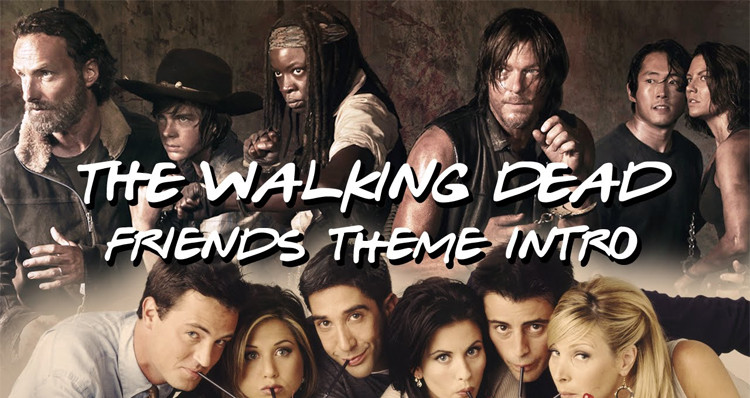 Check out how awesome the theme song from television sitcom "Friends" works for cable's "The Walking Dead."
"Friends" originally aired on NBC from September 22, 1994, to May 6, 2004 and depicted the story of a group of six 20-something friends and their comedic and romantic adventures and career issues while living in New York City.
"The Walking Dead" is a post-apocalyptic American horror drama television series. As Wikipedia summarizes it, the show focuses on the main character, sheriff's deputy Rick Grimes, who awakens from a months-long coma to confront an post-apocalyptic world overrun by zombies. Grimes reunites with his family and becomes the leader of a group he forms with other survivors. Together they struggle to survive in and adapt to a world filled with zombies and some humans who are even more dangerous than the zombies themselves."
The Woodcreek Faction, "a comedy group based in Atlanta, Georgia which produces content for the web, TV, & film," has done an update to The Walking Dead's instrumental theme song that we think fits perfectly.
If you are unfamiliar with the work of The Woodcreek Faction, according to their website, "they are notably one of the very few comedy teams writing, acting, filming, editing, and producing their work completely independently."
You can go to their YouTube page to see some of their other work.
(Visited 32 times, 1 visits today)