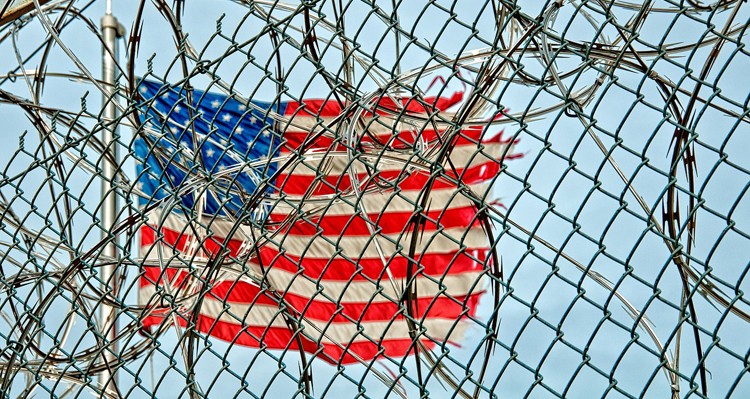 Score a major victory in the war against unfair sentencing guidelines as the Justice Department is set to release thousands of non-violent drug offenders in an effort to relieve prison overcrowding amid criticism regarding mass incarceration.
The Washington Post reports that "righting policy wrongs that began during the 80s and 90s," the Justice department is releasing 6,000 drug offenders early from prison who  received "unfair, harsh sentences of the last three decades" making it the largest one-time release in history.
Set to be released from federal prisons nationwide between Oct. 30 and Nov. 2., most of the offenders will be sent to halfway houses and home confinement prior to qualifying for early release.
According to a report by The Christian Science Monitor "Since the 1980s, the United States' inmate population has swelled to 2.2 million, now composing a quarter of the world's total number of prisoners, The Christian Science Monitor previously reported."
The early release follows a "bipartisan plan" introduced last week in Congress "that would  prevent or reduce mandatory sentences for nonviolent offenders, and allow 6,500 prisoners to appeal their sentences," according to The Christian Science Monitor report.
The 6,000 inmates schedule for released are the "first wave of low-level drug offenders" being shown leniency by the United States Sentencing Commission, an independent agency that is part of the judicial branch of government and charged with overseeing federal sentencing guidelines.
Deputy Attorney General Sally Yates acknowledged that the drug offenders had already served "substantial prison sentences on Tuesday, emphasizing that "moreover, these reductions are not automatic. Under the commission's directive, federal judges are required to carefully consider public safety in deciding whether to reduce an inmate's sentence."
This action is separate from a decision by President Barack Obama to grant clemency to 89 nonviolent drug offenders earlier this year.
"These men and women were not hardened criminals, but the overwhelming majority had been sentenced to at least 20 years," the president said at that time, adding: "I believe that at its heart, America is a nation of second chances. And I believe these folks deserve their second chance."
(Visited 27 times, 1 visits today)