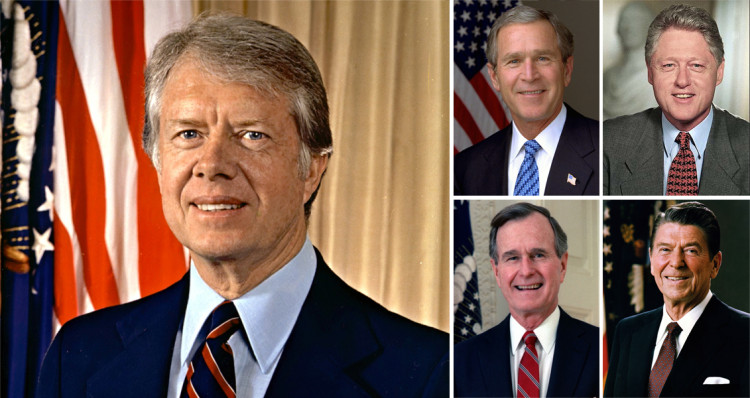 Jimmy Carter is the best ex-president according to an overwhelming majority of American voters.
Former President Jimmy Carter "has had the best post presidency" of the last five presidents before Barack Obama according to a poll released by Quinnipiac (KWIN-uh-pe-ack) University last week.
Quinnipiac University found that an overwhelming "40 percent of American voters, including 29 percent of Republicans and 49 percent of Democrats," chose Carter.
President Ronald Reagan came in second place with 24 percent, 19 percent for President Bill Clinton, 6 percent for George W. Bush and 5 percent for President George H.W. Bush.
Tim Malloy, assistant director of the Quinnipiac University Poll, noted in a press release about the poll that "Pummeled for his presidency but praised for how he conducted his post White House life, Jimmy Carter far surpasses Ronald Reagan and Bill Clinton for what he accomplished once he left the Oval Office."
Participants in the poll were asked: "Now thinking about the last five presidents before Barack Obama – George W. Bush, Bill Clinton, George Bush Sr., Ronald Reagan, and Jimmy Carter – thinking about the work they did after they left office, who do you think has had the best post presidency?"
The results were as follows – and you might note that with the exception of the age group of 18-34 year old participants and Republicans who gave a slight edge to Ronald Reagan, Carter beat out everyone pretty much across the board with every other demographic.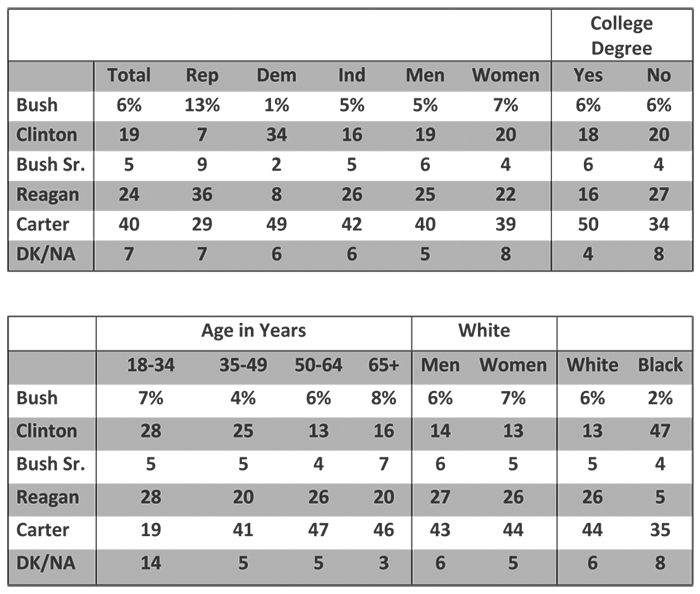 A Facebook page has been created called Honoring Jimmy Carter. They post quotes, stories, and tributes about President Carter, as well as Rosalynn Carter. To visit the page, click here.
(Visited 85 times, 1 visits today)