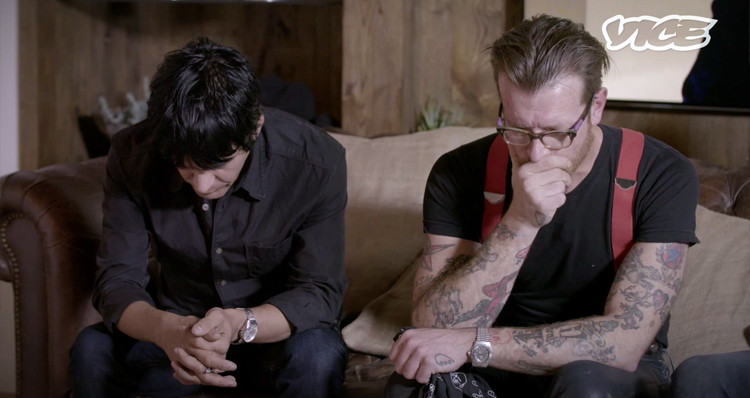 Eagles of Death Metal discussing the harrowing Bataclan siege and their escape during the deadly Paris terror attacks.
During Eagles of Death Metal's November 13 show at the Bataclan concert hall in Paris, gunmen entered the venue and opened fire on the crowd, leaving at least 90 dead. The band spoke to VICE about the tragic events that took place that night.
The California rock band was about an hour into their show when two gunmen stormed the concert hall and began shooting.
Sound engineer Shawn London was set up opposite the stage, near the front doors. When he first heard the shots he thought they were firecrackers until he saw fans falling to the floor.
I saw "injuries, death, and then – also – running," London told VICE News, adding: "There was nowhere to go."
London continued telling vice that he looked right at one of the gunmen, "and he looked right at me," he said adding "and he shot at me and he missed."
London dropped to the floor, huddling with fans watching as the terrorist continued firing:
He stayed there and continued to shoot and shoot and slaughter and just scream at the top of his lungs, 'Allah Akbar.' And that's when I instantly knew what was going on.
Six of the members of the band, including London were interviewed by VICE, each telling their stories of panic and the different routes they took to escape.
(Visited 22 times, 1 visits today)