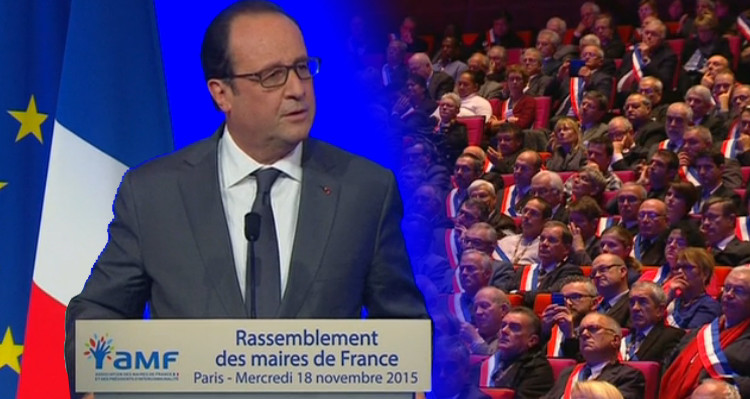 Unlike frightened Republicans, France President Francois Hollande committed to welcoming 30,000 refugees the next two years.
As the Independent reports, "His renewal of the pledge originally made in September comes just days after militant group Isis said it was responsible for the Paris terror attacks, which claimed the lives of 129 people and injured hundreds."
Promising that "France will remain a country of freedom," Hollande defended his decision to honor that September commitment during a gathering of the nation's mayors, who gave him a standing ovation.
"Life should resume fully," Hollande vowed, adding: "What would France be without its museums, without its terraces, its concerts, its sports competitions?
"France should remain as it is. Our duty is to carry on our lives."
You can watch his incredible comments, below:
(Visited 33 times, 1 visits today)