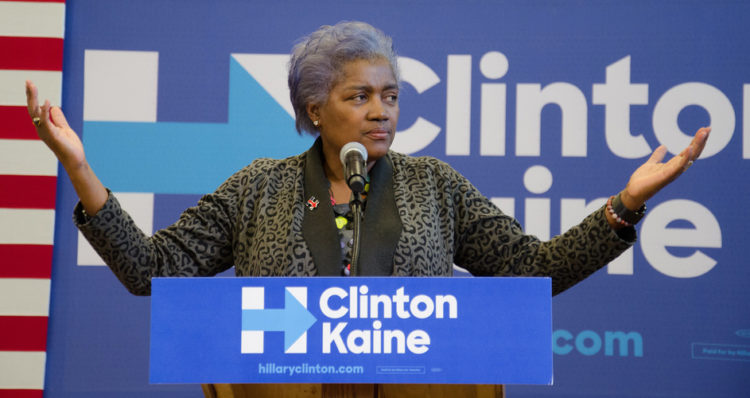 In a stunning essay, Brazile admitted to helping the Clinton campaign defeat rival Bernie Sanders' campaign.
Former interim chair of the Democratic National Committee, Donna Brazile, became mired in controversy last spring when Wikileaks revealed that she had been leaking debate questions to the Clinton campaign.
Brazile denied the allegations, posting a tweet last October dismissing the Wikileaks organization as "sad ass whipper leakers trying to destroy my groove" and again denied the allegation a day later during an interview with CNN.
The Sydney Morning Herald reported last November that CNN eventually cut all ties with Brazile as a commentator when it was revealed that she had leaked more questions to the Clinton campaign.
In a turnaround, Brazile admitted she forwarded debate questions to the Clinton campaign in an essay she wrote for Time Magazine about the importance of launching an investigation into the Trump administration's alleged Russia connections.
She expressed remorse for her actions, writing:
In October, a subsequent release of emails revealed that among the many things I did in my role as a Democratic operative and D.N.C. Vice Chair prior to assuming the interim D.N.C. Chair position was to share potential town hall topics with the Clinton campaign. I had been working behind the scenes to add more town hall events and debates to the primary calendar, and I helped ensure those events included diverse moderators and addressed topics vital to minority communities. My job was to make all our Democratic candidates look good, and I worked closely with both campaigns to make that happen. But sending those emails was a mistake I will forever regret.
She offered no explanation for her actions, leaving a slew of questions unanswered.
(Visited 55 times, 1 visits today)