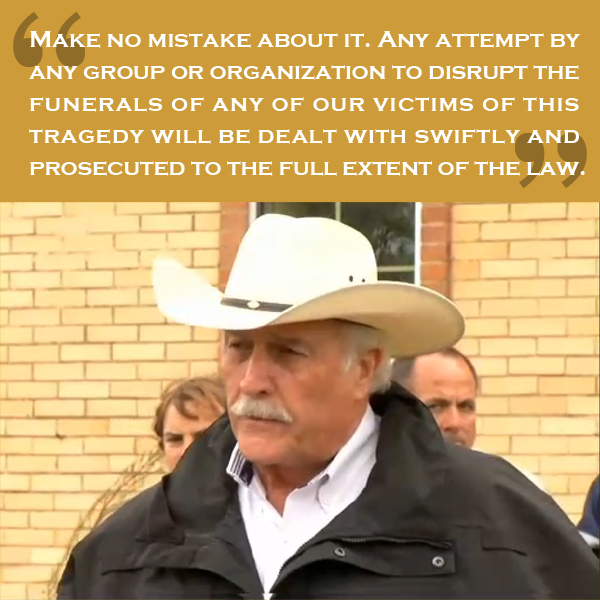 McLennon Country Sheriff Parnell McNamara has had enough of talk by the Westboro Baptist Church and issued the following blanket warning earlier today to anyone threatening to picket the funeral services for victims of the West, Texas, explosion:
"We've been made aware that there could be individuals or groups who plan to picket or protest during the funeral services of our fallen heroes. Make no mistake about it, any attempt by any group or organization to disrupt the funerals of any of our victims of this tragedy will be dealt with swiftly and prosecuted to the fullest extent of the law. I've contacted district attorney Abel Rena and he has assured me of his cooperation in this matter. We're simply not going to tolerate that."
Show your support for his efforts to thwart the Westboro Baptist Church in the comments below.
(Visited 70 times, 1 visits today)